One of the most precious privileges has been the opportunity to travel and serve together with my best friend. We have committed to go everywhere we can together, especially in our first year of marriage and we do not regret it at all!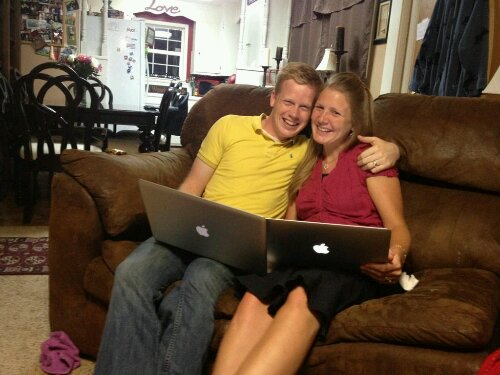 While visiting with Josh and Anna, we had some very special time working on some writing projects. There can't be much more fun then enjoying God's blessing on a project while working together and then having good fellowship in free time.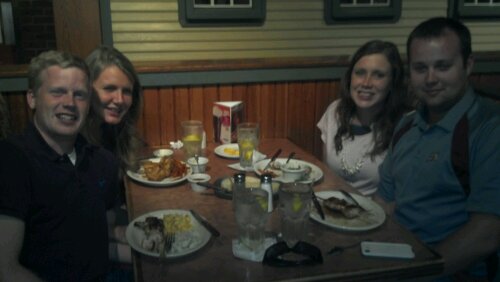 We had a fun dinner one evening and enjoyed a great meal. Anna is Priscilla's sister and there are many things that David and Josh enjoy sharing as they continue learning more and more about how to understand and love Priscilla and Anna.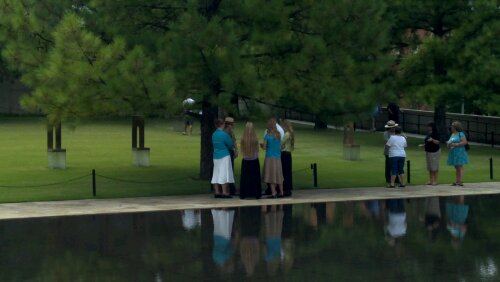 On Sunday, we enjoyed driving the three and half hour trip to Oklahoma City.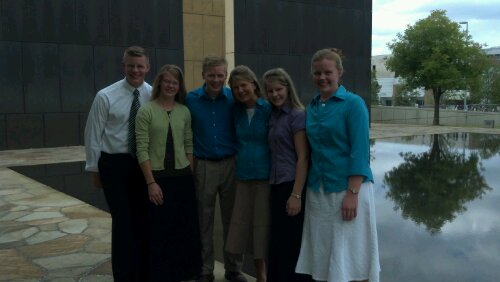 All of us enjoyed going to the Oklahoma City Bombing Memorial and learning about the heroes who rescued many from the tragic aftermath of the bombing so many years ago.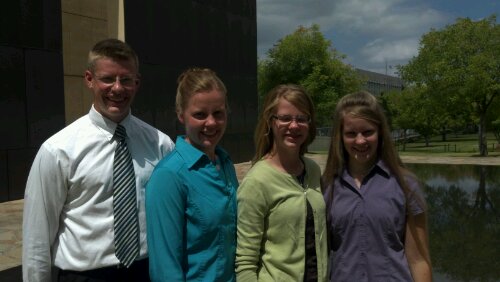 Samuel, Sarah, Lydia, and Rebecca will be serving in the schools of Oklahoma City. Like David did for nearly two years, they have the opportunity to teach character in the schools and then as soon as the bell strikes three they are able to conduct after-school Bible clubs. Through this we have been so blessed to see many learn about the character of God and then learn how they can have their sins forgiven and have an home in heaven when they die.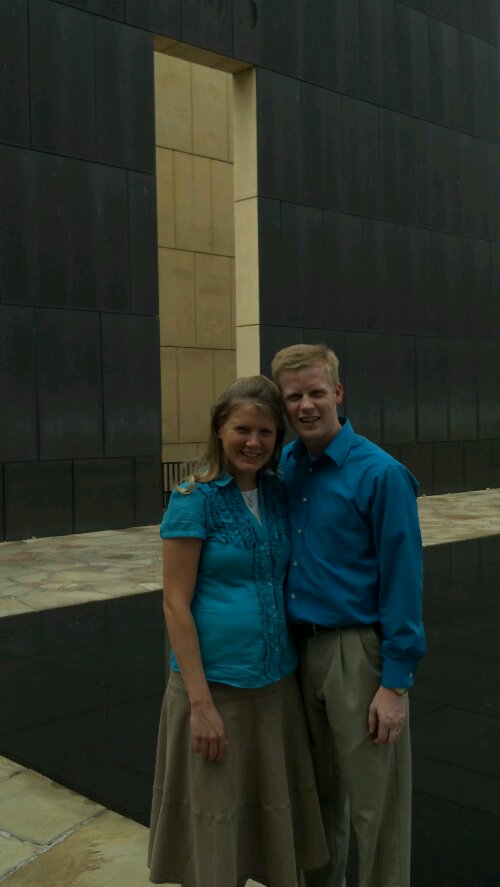 Priscilla and David pause at the reflection pond. Wow! There is so much to reflect on! While David was teaching in the school he was able to teach a young handicapped boy about forgiveness and love. This boy had been in the daycare of the building nearly blown to pieces in the bombing. Now this young man is graduating from college. Time has flown, but for many the memories are like they happened yesterday.
We would encourage you to learn more about the incredible ministry and opportunity currently available to Godly conservative young people to intern with this ministry. To learn more, visit IntheGap.us