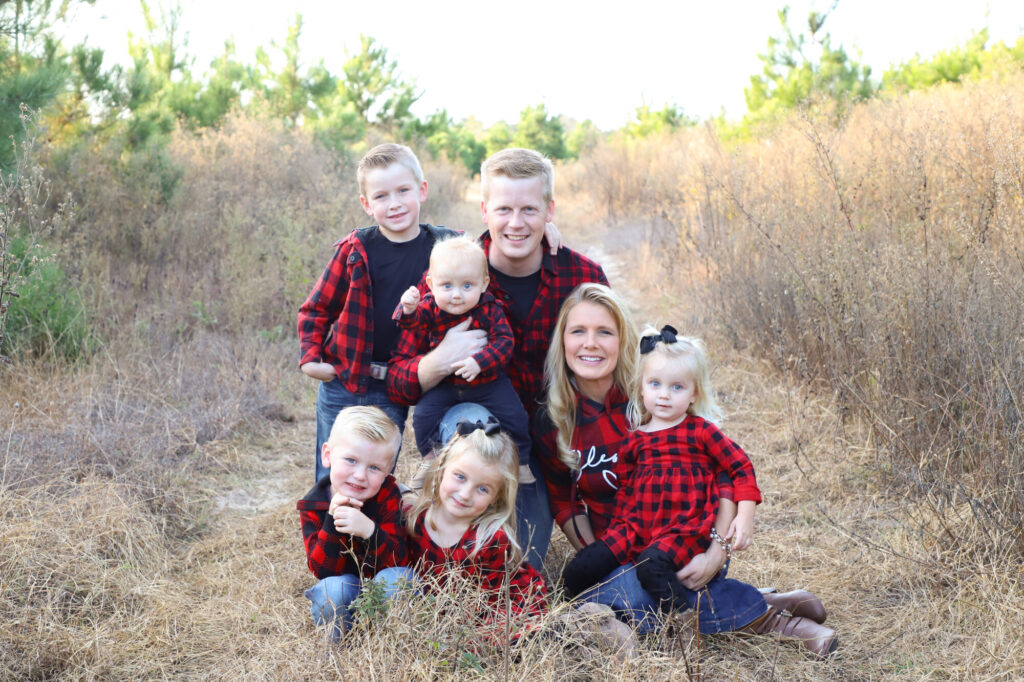 So much has happened in the past few months that not only have we not taken the time to blog about it, but we have had very little time for anything. Let me recount a few of the ways God has been working in our lives.
Rebecca
Oct. 2nd will forever live in my memory as a day of great loss. My sister, Rebecca, went home to heaven, October 2, at around 8:30am. The twenty-two years of life that God gave us with her seem so short, but in light of eternity all of our lives are short. The most important thing is a relationship with Jesus Christ that Rebecca evidenced by the fruit of her life. She is in heaven today, not because she was a good person, but because she trusted in the Lord Jesus Christ as her personal savior. The instant her car was struck, she passed from earth to heaven and is in the presence of the Lord. Over the past several years, Rebecca and I shared many happy memories of ministry together. She was my secretary and helped run many conferences from little known capacities behind the scenes. I miss her so much! We are a very close family and her loss has been and will continue to be deeply felt by all. We also have experienced an outpouring of love and support by so many. Thank you! We treasure each text message, email, and kind word that has been shared with us.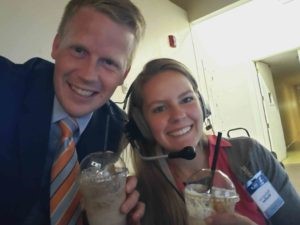 Zambia Trip
In late January our family embarked on an adventure of a life-time taking a trip to the continent of Africa to visit Priscilla's oldest sister, Esther and her husband John, along with their twelve children. Priscilla's two brothers, Nathan and David, also were able to travel with us. After 36 hours of travel, we arrived in Zambia, Africa for a two week family visit. We were able to join the Shrader Family in their regular ministry and mission work and support their effort to reach the people of Africa with the Gospel of Jesus Christ. Pictured above is our family with their family and the world renowned Victoria Fall's that we were blessed to see.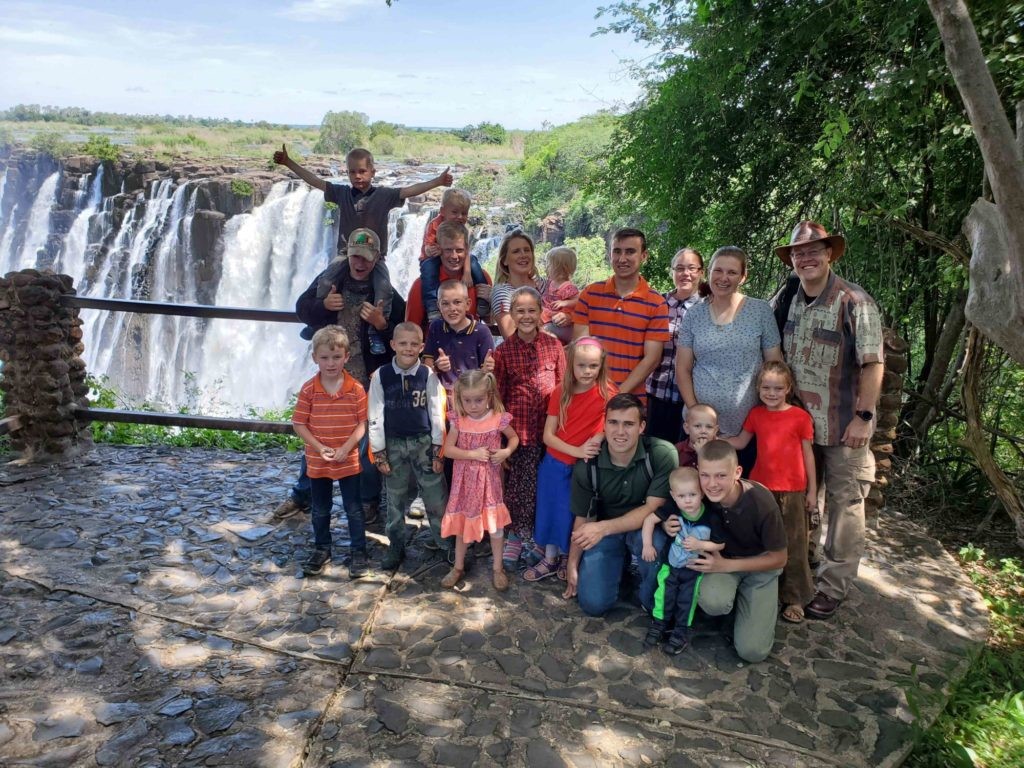 Peter David Waller Arrives
God blessed us with a little boy on May 6th. We chose the name Peter because Jesus' disciple, Peter, was quick to recognize and proclaim the title that Jesus deserved–"Thou art the Christ!" Jesus turned to Peter, and said, "Thou art Peter, and upon this rock I will build my church; and the gates of hell shall not prevail against it" (Matt. 16:18). We chose David as his middle name because I am the fifth born of my family and he is also our fifth born. We trust he will be "a man after God's own heart" like David of the Bible.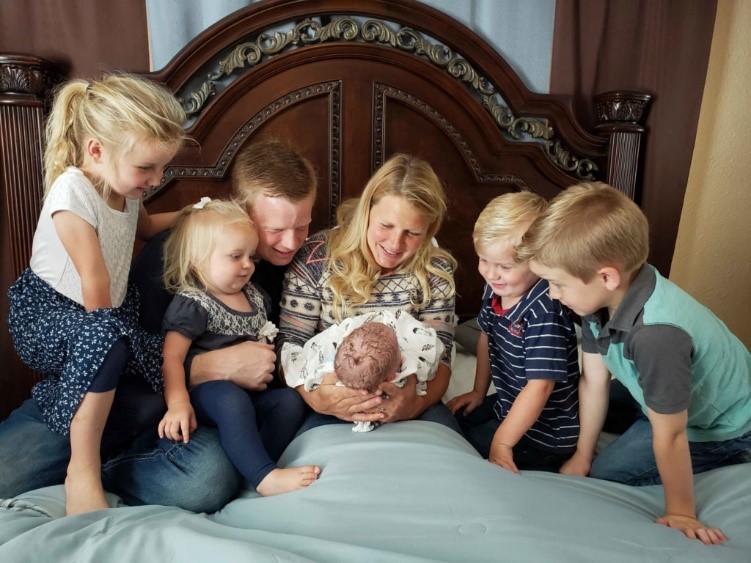 Three Family Weddings
Priscilla's younger sister, Susanna married York Bridges and we were so blessed to be there for the celebration in February. In July, Priscilla's younger brother, Nathan married Nurie Rodrigues. We were so blessed to be able to be a part of that wedding. Also in July, my younger sister married Graeme Wolf.
Conferences Throughout the US
In addition to all of the wonderful family events, we were able to travel as a family to host a few Family Conferences, and a handful of Family Connections this year. It was quite a different year, but blessed on every account. It is amazing to think that I have been in conference ministry for the past 13 years.
Since my little sister passed away, my desire to make our lives count for eternity has intensified. The most fruitful life is one that is completely surrendered to the Lord. When I initially received a phone call from one of the men of Fairpark Baptist Church, I declined showing any interest in pastoring. However, after much prayer and consideration, we saw the Lord's hand leading us to make the move to Fort Worth and begin pastoral ministry. We have been blessed to get to know many of the congregants over the last number of years as many of them attended Family Conferences that I organized. The move has gone far better than I could have dreamed and we are enjoying getting settled in to a new routine and focus.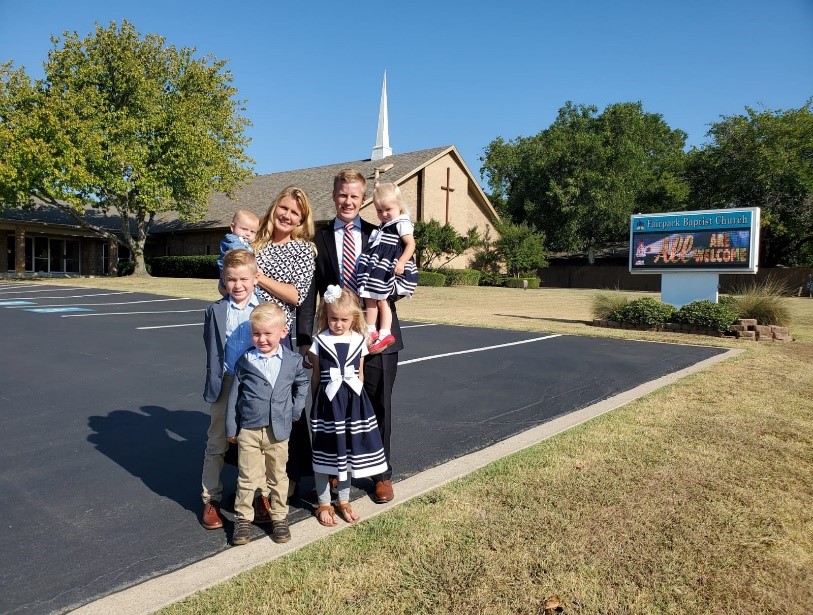 Update on our Children
I know we have already noted the arrival of our youngest, Peter, but each of our children are just an amazing gift from God that we treasure. Destiny has shown quite the personality. She turned 2 in October and loves making six-month-old Peter laugh. She gives him his pacifier and is an all-around aspiring little mommy complete with the bossy commands to each of her siblings if parents aren't present. Phillip is "Daddy's little helper" wanting to go everywhere I go. At four years of age, he has incredible endurance biking along when I go for a 3 mile jog. Davia is a budding artist, and for six, she is doing well. Paul, 7, is all things active. His energy abounds. He is doing well with his school and especially does well with Math.
Merry Christmas to You All!
David Waller for Priscilla, Paul, Davia, Phillip, Destiny, and Peter