Phillip Andrew Waller arrived on October 19, 2016 at 7:29PM weighing 9Lbs, 7oz and 22 inches in length. A smooth and healthy delivery for baby and mom was our prayer and God truly answered our request. Phillip was our first baby to wait until birth to find out the gender, but we had a hunch that our little one would be a boy.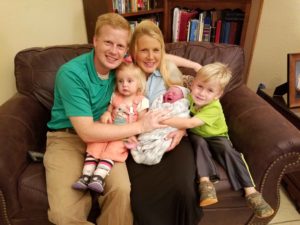 The name Phillip means, lover of horses or warlike. However, the reason we picked the name was because Phillip in the Scriptures was not only a disciple of Jesus, but also  a mighty evangelist telling others of the Good News of Salvation. It is our prayer that our little boy will be a disciple of Jesus, used mightily of the Lord, to not only become a child of God, but also help millions to also become God's child.
The middle name Andrew is also after one of the twelve disciples of Jesus. The name literally means man or manly one. It is our prayer that this young boy would be a man's man after God's own heart. It is especially important in a culture that is seeking to blur definitions of God's design.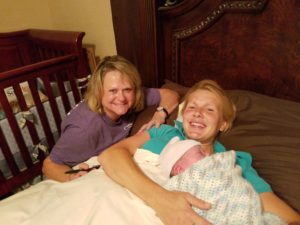 With Phillip just minutes old, this picture shows how happy and healthy both mom and baby are.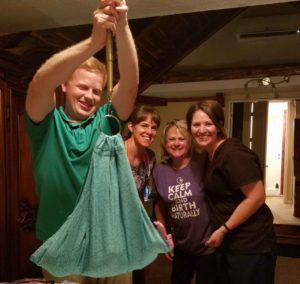 Our midwife team was amazing! They very professionally and carefully walked us through the natural birth process in the privacy and convenience of our own home.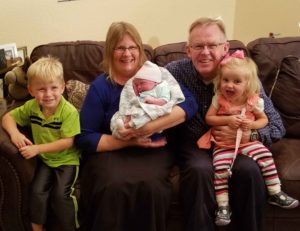 We were so grateful to have David's parents nearby to take care of the children during the labor and deliver of Phillip. Here is a video of Paul and Davia seeing their baby brother for the first time.