"Mommy, how many days until my birthday?" That question must have been asked nearly daily in the months leading up to Paul's 5th birthday. It was such a special day celebrating the life God has given. He has brought so much joy and fun to our home. He also has become quite a kind, loving and helpful young man.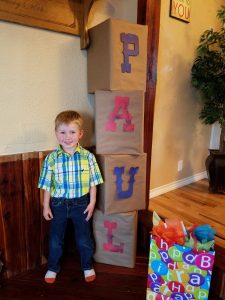 Priscilla did an amazing job, as usual, of making the celebration festive with many decorations.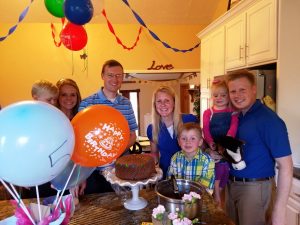 David's siblings were also able to come for a visit including Adam and his wife Valerie and their children. Lydia also drove down from the Oklahoma City where she is serving at a ministry there.
There is something about Paul turning five that just made the whole day so exciting! He just could not get enough of each moment!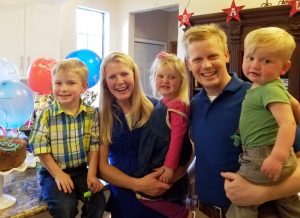 It is amazing to see how much each of our children are growing up and maturing!
Lydia's Visit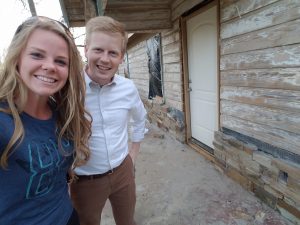 David's younger sister Lydia was able to spend an extended weekend with us over Paul's birthday and we ended up packing so much into that very busy weekend.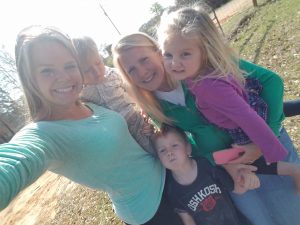 Lydia was so sweet to take time and invest in each of our children and had fun being the "auntie" lavishing them with attention and love.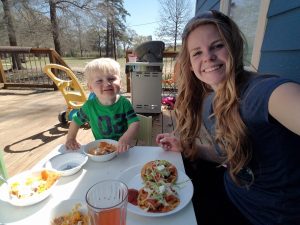 Priscilla made special Mexican food and the children loved having a picnic on the porch.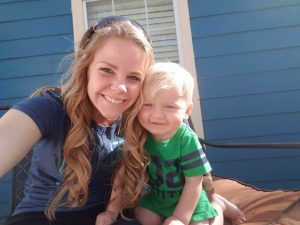 These kids were just too cute and loved taking time with "Aunt Lydia."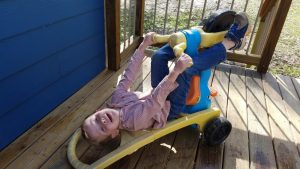 Paul obviously wanted a little different slant on things, so he decided to do a funny picture.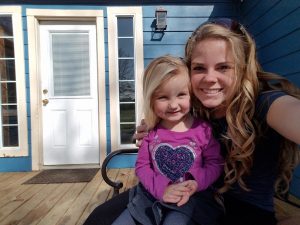 We Are Expecting!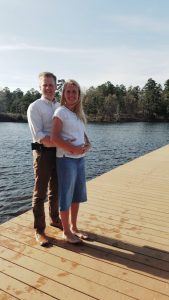 While, Lydia was in town, we told our immediate family the great news that we are expecting baby number four sometime in late September! We are so excited to welcome this little one into our arms. The children are absolutely elated.
Stay tuned! Priscilla's sister, Anna plans to throw a Baby Reveal party in late April, so we will let you know. What do you think? A boy or a girl?
A Marathon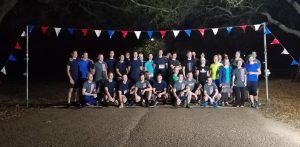 One of David's goals for the year was to complete another marathon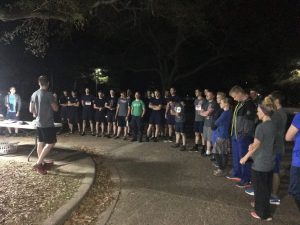 While this was not a professional organized race, it was super fun because it was put on by family and friends of those running.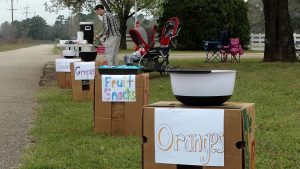 David's Brother, Adam and his wife Valerie had quite an ellabrote set-up for their aid station with well-marked signs and fruits and snacks for the runners.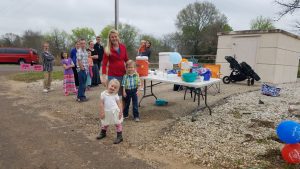 The children enjoyed cheering on the runners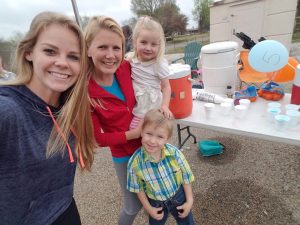 Priscilla, Paul, Davia, Phillip and David's sister Lydia supported another aid station along the 26.2 mile route.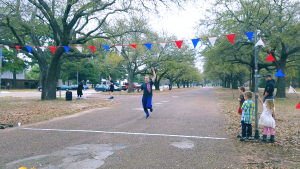 David finished the marathon, though he said it was the most difficult one he has done of the three he has completed and finished in 4 hours and 54 minutes.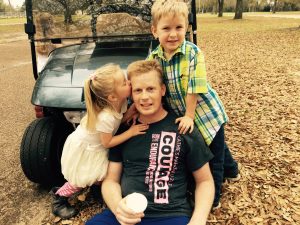 Paul and Davia loved on their daddy, even though he was sweaty and tired.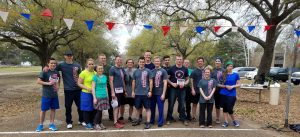 Resurrection Sunday
Our family recently did a fun project & we captured it on video to share with other families. Biased, I know, but I think the kids are really cute & loved the lesson. Show your family & maybe you can make the Resurrection Story Come to Life.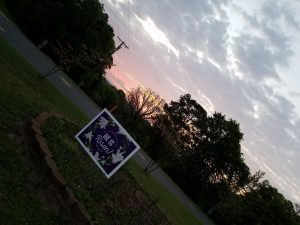 To start off Resurrection Sunday, we attended a community Sunrise Service.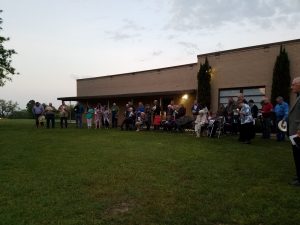 It was encouraging to see a number of churches from the community come together to celebrate our risen Lord.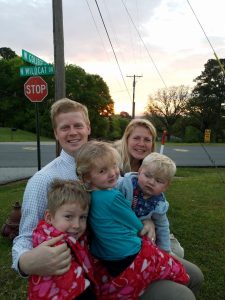 We definitely looked like we came right out of bed to get there on time, but we enjoyed snuggling together to stay warm on the brisk morning during the service.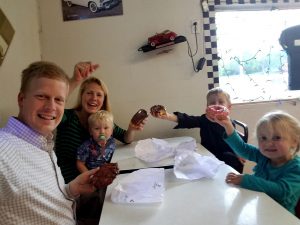 We had told the children about the Sunrise Service and there was allegedly going to be donuts there. HOwever, there turned out to be some coffee and mini cinnamon rolls which did not quite qualify as a doughnut. Following the service we took the children out for a doughnut. It was a fun treat and a special memory.
The children enjoyed joining in with several other families in doing a special Easter egg hunt.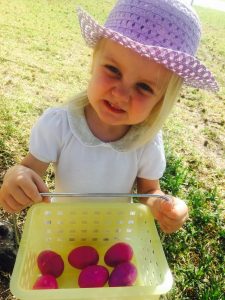 It was fun watching each of them scurry about the yard to find the eggs which corresponded with the their color.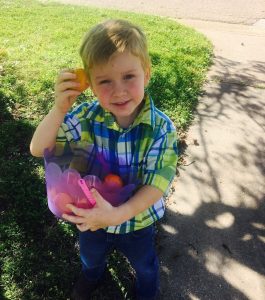 Paul had the orange colored eggs and they were much more difficult to find. Paul rose to the challenge and had a bunch of fun.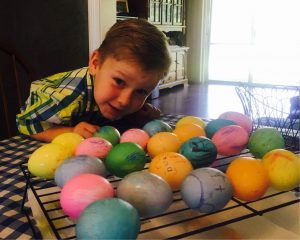 We also took some time to color some hard boiled eggs with crayons before dipping them in the egg dye.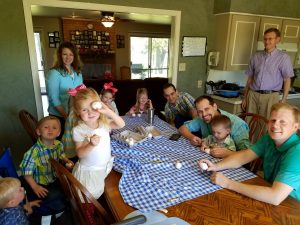 Daddy's Big Helpers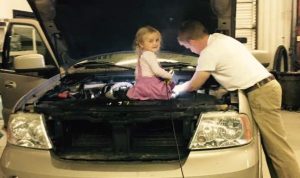 Whenever it is safe and possible, we like to include the children in our projects. Doing things as a family is so much fun. Davia was an expert light holder for daddy while he changed the spark plugs and coils on our car.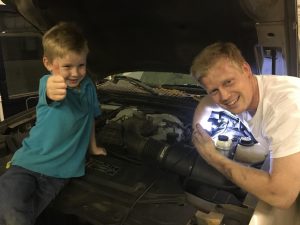 Paul loves watching daddy work on things is constantly trying to help.