Each year we trade spending Christmas with one side of the family and Thanksgiving with the other side of the family. This year, it was time for us to spend Christmas with Mom and Dad Keller.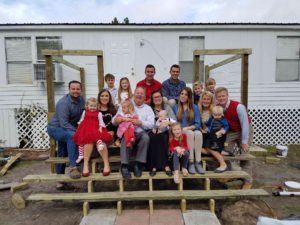 Deck Project
As a Christmas gift to mom and dad Keller, the children pulled together to make two porches. Of course the front porch was the last thing that we worked on and thus our family picture was on a partially completed porch. 🙂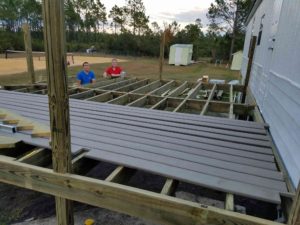 As usual, projects always take a little longer than we would guess, but with many hands, we made slow but steady progress.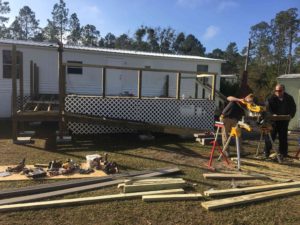 The back porch even had a ramp that wrapped around the main portion of the deck.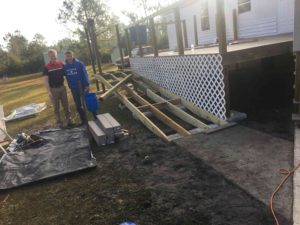 We poured a small slab of concrete which was the landing for the ramp.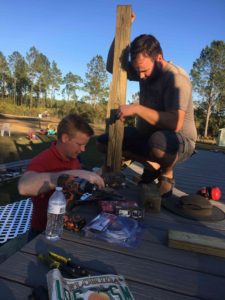 Everyone played a part in making the decks come together.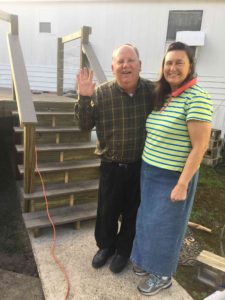 Mom and Dad Keller were very pleased with how it turned out and look forward to many years of good use. Just seeing them enjoy the decks was very rewarding.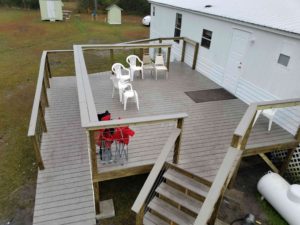 It was so neat to see the finished project and know that everyone pulled together to make it happen.
Christmas Caroling
One of the highlights to Christmas for our family is caroling for those who don't normally get out of the house much.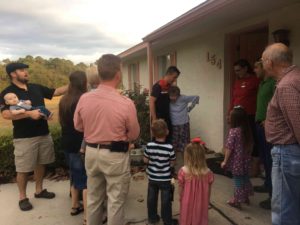 It was fun to hear our children sing and see the faces light up with joy.
Decorating Christmas Cookies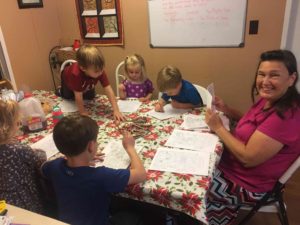 Some of our children's favorite memories were the times spent with grandma and grandpa.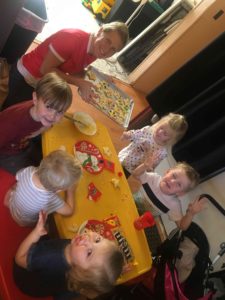 Whether coloring or making sugar cookies and frosting them, the children enjoyed time together.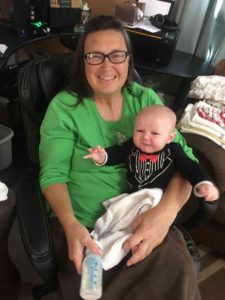 Grandma Keller enjoyed pouring herself into the grandchildren.
Christmas Play
Each year, the children from the community put together a Christmas play under the leadership of the Kellers. This year turned out exceptionally special. Nathan and David did a puppet presentation and the children sang the Christmas songs and the whole church found ways to get involved.
If you missed it, our favorite part of the video was Paul at the very end starting to sing the rest of the song even though everyone else had stopped. His response was so cute.
Triple Date: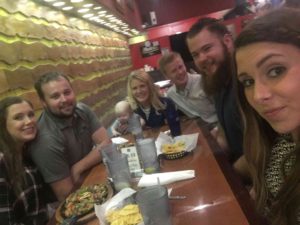 One of the best parts of getting together is investing in relationships. We had so much fun on a triple date with Josh and Anna, along with Susanna and her friend Keegan. Getting to know Keegan and fellowshipping together was a bunch of fun.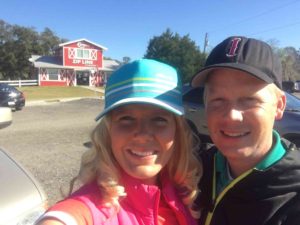 Since the deck project took up a considerable amount of time, Mom and Dad Keller insisted on us taking a special date to splurge and go on a zip line tour near Ocala. It was so much fun!

Christmas Dinner

I think Phillip gets the award for the ultimate Christmas Dinner. He somehow got the turkey drumstick and went to work on it.
Before Our Florida Trip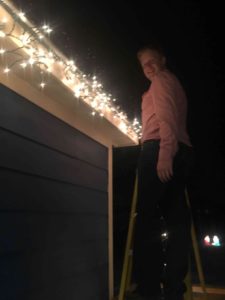 Before we left for Florida, we were able to hang a bunch of Christmas lights. Nothing quite like lights to create a festive environment.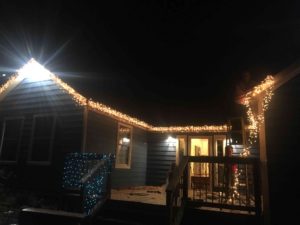 The house turned out great all decked out with lights!
We also were blessed to be able to go up to Silver Dollar City and enjoy that with Josh and Anna Duggar. What a treat! Though all of the outdoor rides were closed due to cold temperatures, we enjoyed the time we spent with them along with our good friends, Robert and Kendalyn Staddon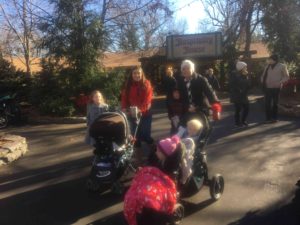 Even though it was pretty cold, we thoroughly enjoyed our time together. Priscilla and Anna sure enjoyed their sister time.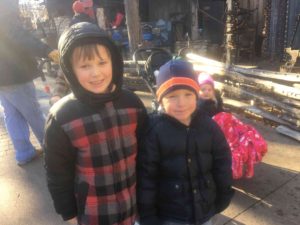 Paul and Micheal enjoyed hanging out as well!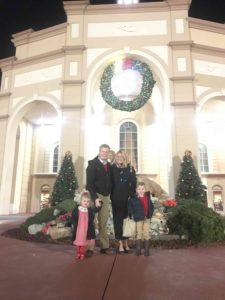 We then were blessed to visit Sight and Sound and were blown away by their presentation of Christ coming to earth. Wow!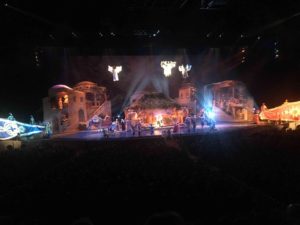 The angels, the shepherds, the live animals and the excellent acting made for a memorable evening.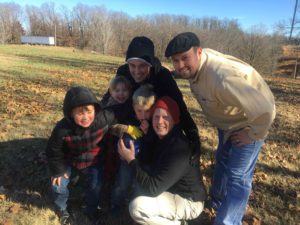 To top off our visit, we played a game of football. Paul, Micheal and Marcus had a ton of fun.
Back to Texas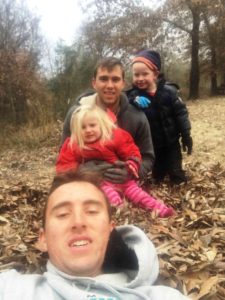 A huge highlight was having Nathan and David Keller return to Texas with us for a few weeks. The children thoroughly enjoyed spending time with them and they were a big blessing.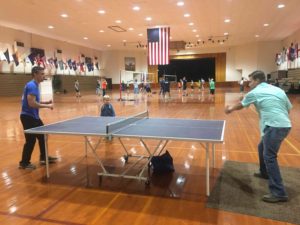 Priscilla's brother Daniel even came up for a weekend. We had such a fun time. So many special memories and yet this short post does not do it justice.