Time seems only to become more full as the children grow and our schedules get busier. Life is filled to the brim and overflowing. We are long overdo to update our family and friends on our blog about the happenings in our life. Here are a few recent events of mention:
Family Camp
David's work recently put on a Family Camp. The children especially enjoyed being a part of the stick horse rodeo portion.

Paul and a fast found friend riding their horses.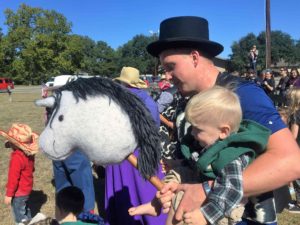 Phillip taking it all in, his style.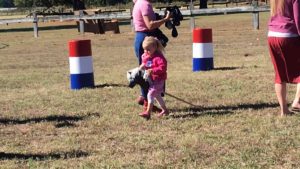 Barrel racing at its best!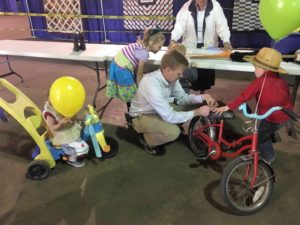 Another highlight was a bicycle parade. We used streamers to add a little extra color to their bicycles.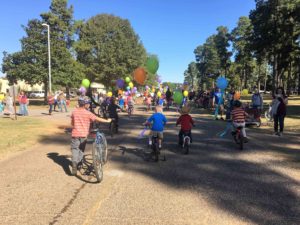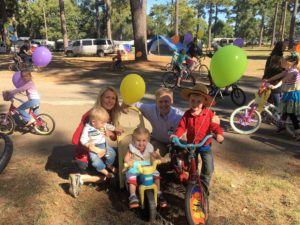 Visit to the Farm
Just a few days into the Family Camp, we had to take a quick trip to the Waller family farm in Wisconsin due to David's grandfather's passing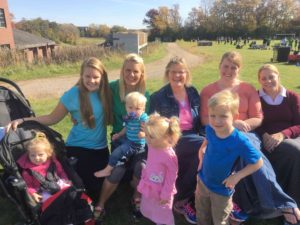 Grandpa Don's Funeral
We were able to have a meaningful visit with him just a few weeks before his home going, but it is always hard to say good bye to one we love so much. Grandpa Don was 91 and loved music. He loved it when the children sang to him. He loved to laugh especially when people caught his frequent puns (play on words). Most important of all the aspects of his life, he testified of a personal relationship with his Savior, Jesus Christ. He even recorded his testimony on an audio cassette, so we all could hear it for years to come.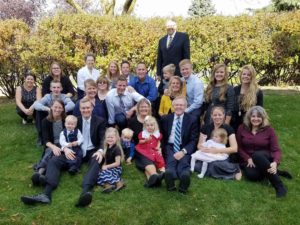 Several extended relatives also came for the funeral and stayed a little while afterwords for some time to look at photographs, reminisce about our special memories with grandpa Don, and even catch a group picture.
Paul Sings at Church
Phillip's First Birthday: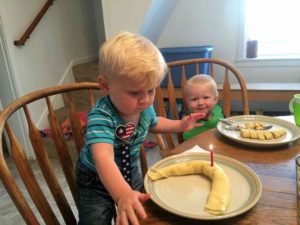 On October 19, Phillip had his first birthday. We celebrated up at the farm with making the Waller family traditional birthday breakfast– Swedish pancakes.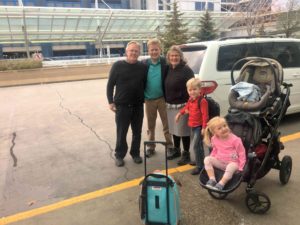 Mom and Dad Waller dropped us off at the airport for us to catch a flight down to Florida.
Trip to Florida

David helped with a week of prison ministry down in central Florida with a group of about fifty volunteers. While down there, our whole family was able to stay at Priscilla's home.

Priscilla's sister, Susanna threw a beautiful party for not only Davia who will be turning three November 12, but also for Phillip who just turned one and for Dad Keller who also celebrated his birthday.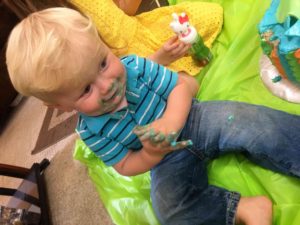 Phillip absolutely enjoyed his "smash" cake but he was so polite about it that it did not make dramatic video.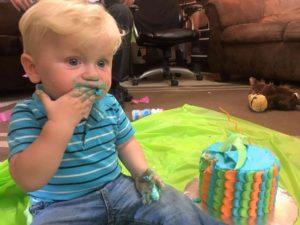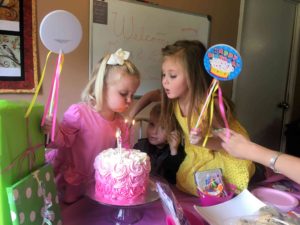 Davia is growing up to be quite a fun loving, happy girl. It was so much fun to see her enjoy Florida in a whole new way.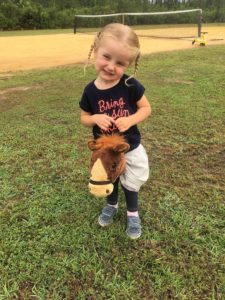 Davia loved riding the stick horse around the tennis court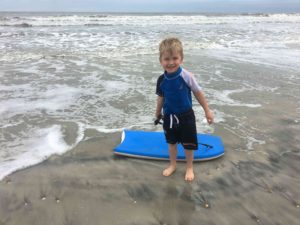 The children even were treated to a trip to the ocean by Grandma Keller along with Priscilla. Paul loves the waves and swimming.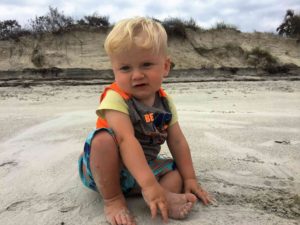 Phillip loved the sand.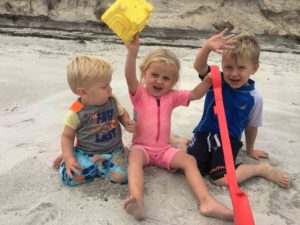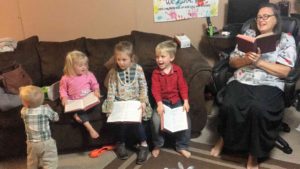 We are so blessed to have Godly parents who love their grandchildren and teach them to love the Lord, His Word and singing. Mom Keller gathered the children together and they sang some of their favorite hymns from the hymn book. Even though our children do not know how to read, they still want to have a hymn book when they sing :-).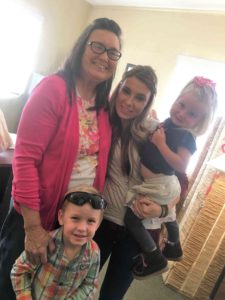 Special Answer to Prayer: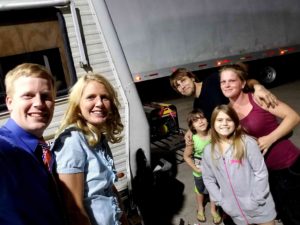 On one of the evenings on our way back from prison, Priscilla and David had the opportunity to meet a very spiritually hungry family. Upon hearing that salvation is a free gift, they gladly received Christ as their personal savior. So much more to the story, but that is the short version of how God answered David and Priscilla's prayer for God to bring Divine appoints for us to be able to share the Gospel.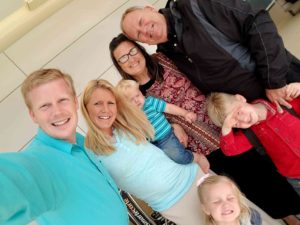 Our parting at the airport on our way back to Dallas.