The years have flown by since we said "I do" six years ago! February 4 was our six-year anniversary and to celebrate we took a five day time away–the longest time we have been apart from our children. We were so glad that we have such good friends as Robert and Kendalyn Staddon who kindly offered to have them stay with them.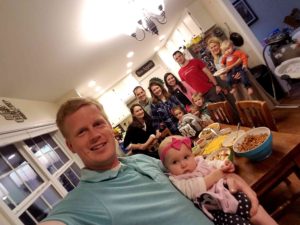 We had a nice meal together along with some good fellowship, tucked our children in bed, saying good bye and drove away into the sunset :-).

The next morning we drove down to Galveston, Texas to catch a cruise that we had gotten for a bargain. Being our first time on a cruise we were surprised/saddened to see the drinking and party life. However, we quickly found times and places to enjoy our being together while avoiding much of the negative influences. We listened to an audio book by Gary Thomas on marriage as well as an excellent DVD series called Sacred Marriage highlighting the fact that marriage is not designed just for our happiness but also for our holiness. It was an excellent series.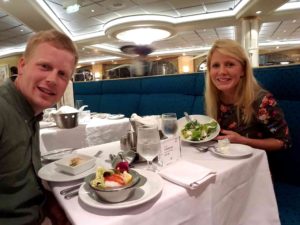 We enjoyed some wonderful food and felt like every meal was a date together.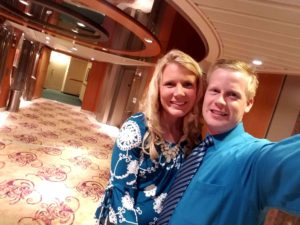 The formal night was also fun, dressing up and sitting down to a multi-course dinner.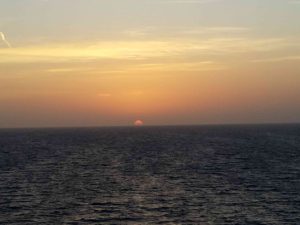 One of our favorite times was just sitting together on the upper deck and watching the sun set or getting up early in the morning and watching it rise while reading our Bible together.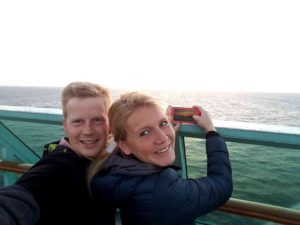 Mexico
The port of Progreso that we docked at gave us a day in Mexico to be together and explore.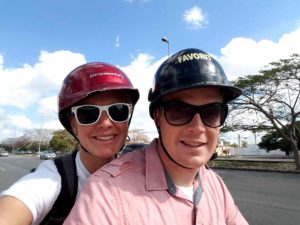 We chose to rent a small motorbike, reminiscent of our honeymoon, and head into the city of Merida. It was much bigger highways than we anticipated but we made our way there just fine.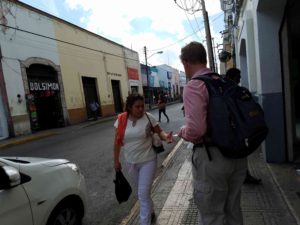 We had brought around 1,000 little Bible tracts that we passed out in the city plaza as well as in the open markets. Many people were very grateful and some even came back to thank us and ask for another one for a relative.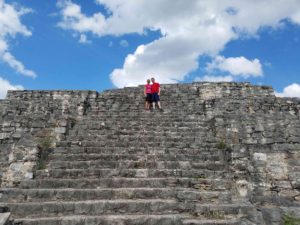 We also stopped at some ruins that dot the landscape of the Yucatan.
We were blessed to enjoy the beautiful weather.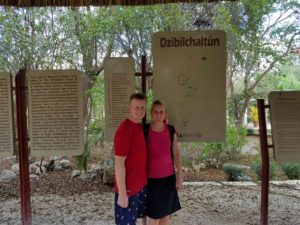 Back on the Boat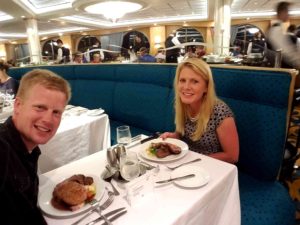 Our primary focus was spending quality time with each other away from cell reception, internet, distractions, etc. Our time enjoying meals together was fun. We did not have dishes to wash, children to feed or messes to clean up. It was very relaxing in that way.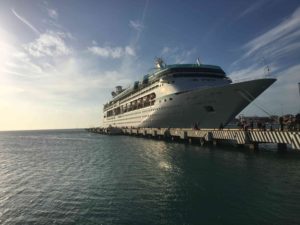 There were over two thousand guests on board the ship. We were fascinated to learn that there were over eight hundred crew as well. Less than two dozen of the crew were US citizens. All the others came from a variety of other countries. We enjoyed reaching out to them to get to know them and share the Gospel with them and had many good opportunities to visit.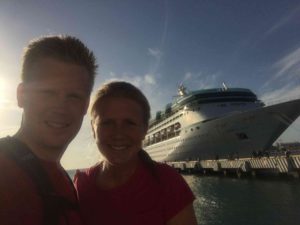 What a memorable time to enjoy together and look back on for years to come.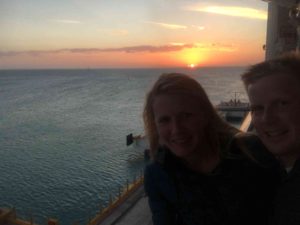 Our Children's Time With Friends
Once we got back to cell reception a flood of pictures started hitting our phones marking the fun time the children had staying with the Staddons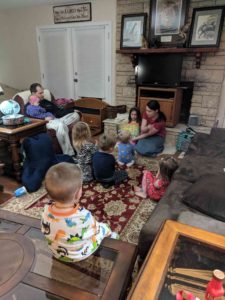 Esther shared some wonderful Bible stories with the children before bed time.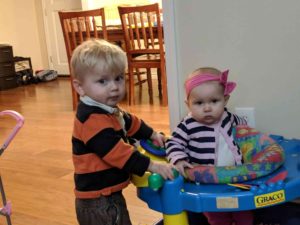 Phillip enjoyed not being the littlest one around.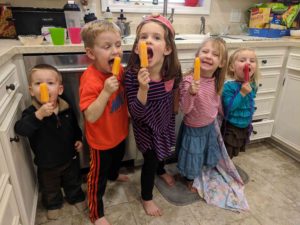 Popsicles came after nap time as a reward for waking up with a "happy attitude."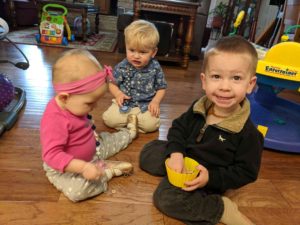 The children had a remarkable time together and we are so grateful for such wonderful friends.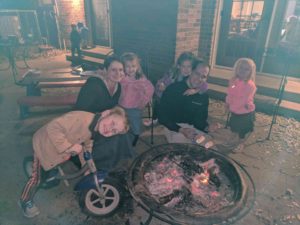 Visit with Priscilla's Siblings
As we headed out of Galveston, we stopped through Houston on our way back up to East Texas where we live. We enjoyed a wonderful lunch and sweet time of fellowship with Priscilla's brother and sister. We came home very grateful for all God has done in showering us with His blessings!