We have been wanting to visit Josh and Anna in their new home and see Marcus for quite some time, but it just did not seem to work out. Recently, when we had a free weekend, we made a dash for DC.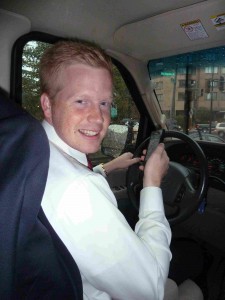 We have spent a lot of hours on the road throughout the summer.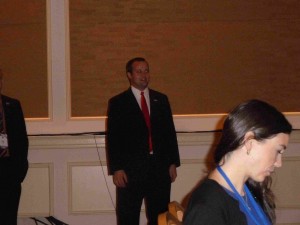 Josh Duggar has accepted his new position with Family Research Council and did a fantastic job working behind the scenes to bring the Value Voter Summit to us with great success. Great work Josh and team!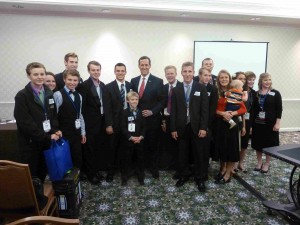 Part of the perk of going was seeing key conservative leaders who have been willing to stand for values we hold dear, such as loving children, supporting the foundation of Biblical marriage, allowing our faith to be freely practiced.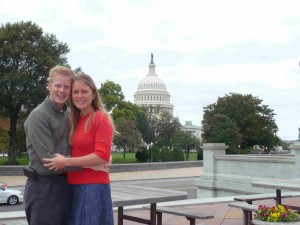 This trip was the first time Priscilla was able to visit Washington DC so each site new and interesting.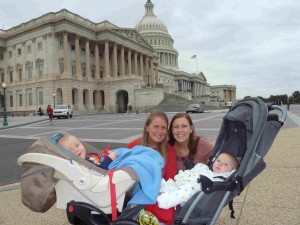 With Josh and Anna's recent move to the DC area it was only a short drive from their home to visit the historic sites. Anna and Priscilla really enjoyed being together as sisters and mommies.
[youtube]http://youtu.be/s9W382PpP0U[/youtube]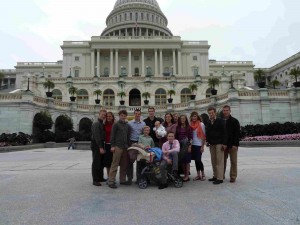 We took a quick picture with some of the Duggar crew that happened to tag along.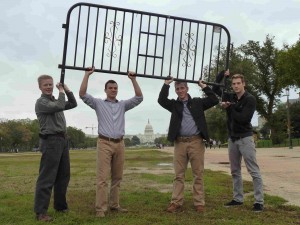 During the weekend that we were there, a government shutdown was in full swing. Protesters were active in removing many of the barricades from around key memorials and some even took them and put them in front of the White House. One happened to be thrown into the lawn so we thought we would pick it up for a little picture to commemorate the occasion.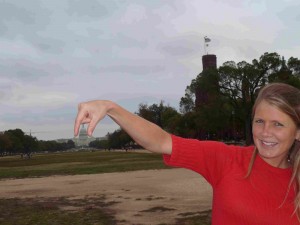 Fun to see what photography can do to your perspective.
Priscilla and Anna one of the evenings:
[youtube]http://youtu.be/be0Y6eQ9TTw[/youtube] [youtube]http://youtu.be/mhdITbrwOgM[/youtube]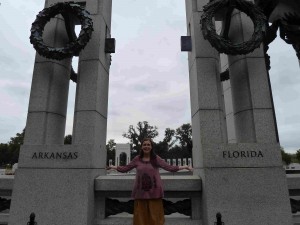 It just so happens that Anna's two states of residence were right next to each other at the World War II Memorial.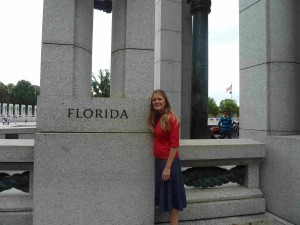 Priscilla enjoys remembering the sunshine state when she can. Chicago does not come close to resembling it in any way, especially in Fall, Winter, and Spring.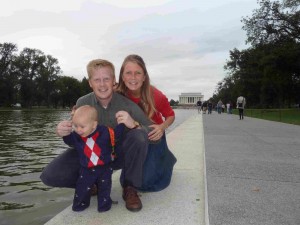 Pausing by the reflection pool with the Lincoln Memorial in the background, Paul had his eye on where he felt the fun would be.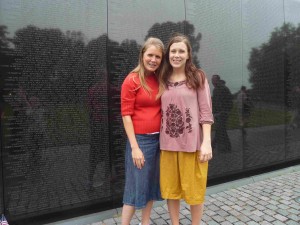 Anna and Priscilla's grandpa served in the Korean Conflict and David's grandfather served in World War II. This photo is at the Vietnam war memorial where thousands of names of those who gave their lives are etched in stone. What a sobering reminder of the cost of the freedom we enjoy.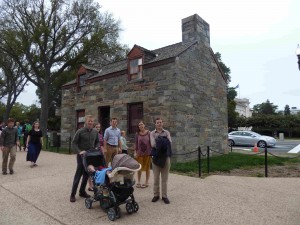 Here is our touring clan in front of the oldest standing structure in Washington D.C.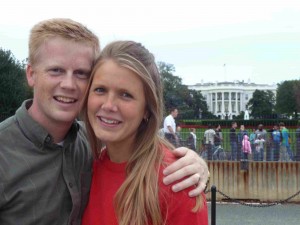 As we visited the White House, we were reminded of the urgent need to lift up our leaders and our nation in prayer.
[youtube]http://youtu.be/jCzjH_xJUr4[/youtube]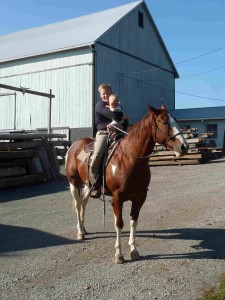 On the way home, we visited some friends in Ohio. They served us a fine lunch and even let us ride their horse.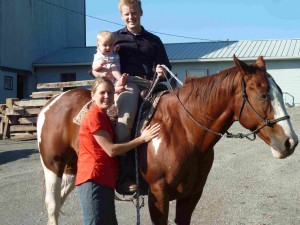 Horse riding brings back a lot of memories for David as he used to do some training in his earlier days.
[youtube]http://youtu.be/1eqiYbDPlbg[/youtube]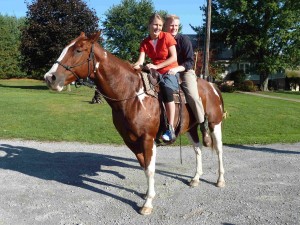 With such a big and beautiful paint/quarter horse mix we thought it would be fun to ride double for a nice stroll through the rolling hills of farm country.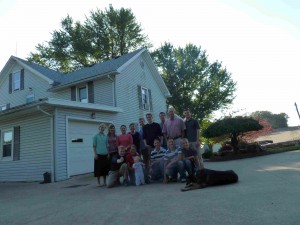 Here is a picture of their whole family plus our group of travelers.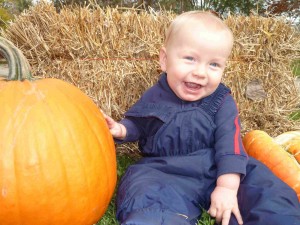 Paul is certainly growing so much each day. It has been fun to see him enjoying the Fall weather, colors, and decorations.
[youtube]http://youtu.be/Fy5QouN6NmE[/youtube]