Following Waller family tradition, David got up early on Sunday morning, March 16 and made a batch of "Swedish Pancakes" for Paul's birthday breakfast–A special treat that is made to be remembered. Often, it goes along with an omelet, bowl of cereal or fruit.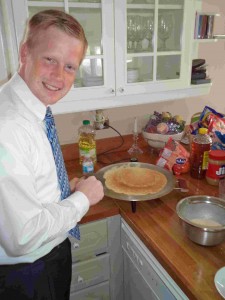 The Swedish Pancake recipe is so simple, most Wallers have it memorized: 1 C Flour, 1 C Milk, 3 Eggs, 1 T of Sugar, 1 T Oil, a pinch of salt and few drops of Vanilla extract. It should have a very smooth consistency to make a flat, but great crape. Once cooked on a hot frying pan, a little butter is spread with a dusting of sugar. Yum!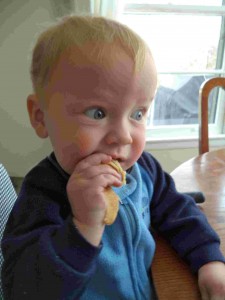 Paul enjoyed his fair share of the yummy pancakes! It is amazing how much a little guy like him can eat!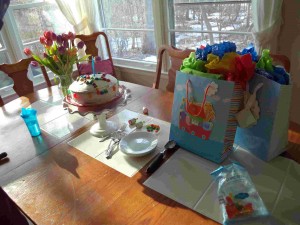 After church, we came home and enjoyed a nice little birthday experience, complete with Paul smashing his piece of cake.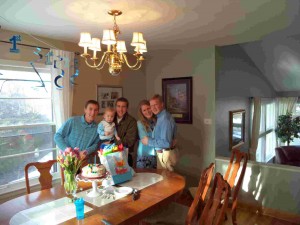 Priscilla's Brothers, Nathan and David were there to celebrate his first birthday with us. What fun memories!