This week we begin the string of celebrations for the birth of our Lord and Savior Jesus Christ! We have been practicing a Christmas play for all of the young children at church for several weeks and had the joy of doing it last Sunday.
Christmas as a Family of Six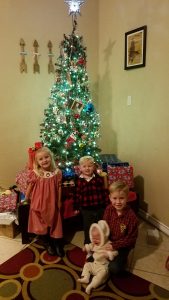 We really made an effort this year to teach the children about giving gifts.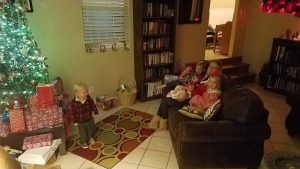 The children read a book with Priscilla about the importance of giving to the "least of these" so that in reality we are giving to Jesus. The children put slips of paper in a little box of the things that were doing or giving that make an impact on eternity.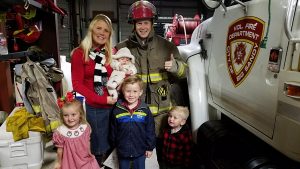 One of our highlights this past week was a Christmas Parade. We decided to bring a platter of cookies to our volunteer fire department.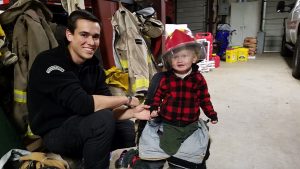 The fireman were so gracious to let us try on their gear and look at their brand new fire truck along with the others that they use.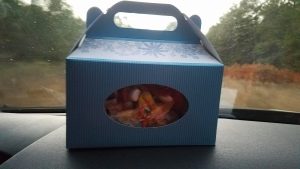 We also decided to take a small box of cookies to each of our neighbors along with a book written by Priscilla's dad that shares the basics of the Christian life.
The neighbors received everything very well and we were so glad we were able to give out around twenty little boxes of cookies and meet people we had only been waving at when we pass by.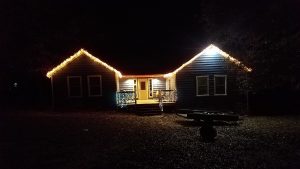 We enjoyed hanging a few Christmas lights well.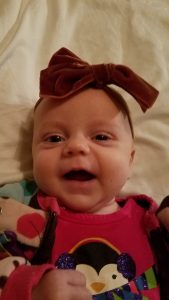 Little Destiny has delighted us all recently by trying out her winsome smile. She is adorable.
A New Family Picture

Before things turned too cool, we took an afternoon and took family pictures.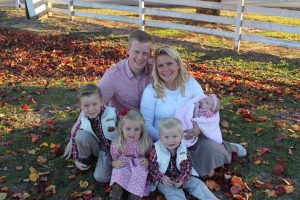 We tried several places and enjoyed watching the children's varied responses!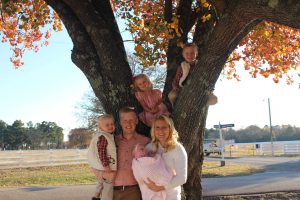 Merry Christmas, from our family to yours!