We love the Fall, especially with the leaves changing. As a Florida girl, it has been really fun for Priscilla to  get to enjoy all four seasons. Watch the video to find out some of the lessons God has taught Priscilla through watching the beauty of God's creation.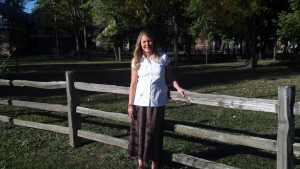 Priscilla's Reflections
At a busy intersection near Chicago, Priscilla pauses to reflect on the lessons God taught her about the Fall and especially the changing of the leaves.