Easter is right around the corner and with that in mind we thought we would take a minute and mention some of the ways we enjoy celebrating this wonderful holiday as well as include a little greeting that we recorded on our date night.
We all have traditions and we are trying to establish ones we would love for our children and grandchildren to remember and enjoy with their families some day. Here Priscilla shares a few of her favorite ways to celebrate.
Here is a link to the recipe as well as the Scripture passages that you can read as you prepare these special cookies. It is best to do them the night before Easter Sunday.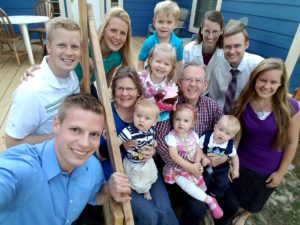 David's parents drove down from the family farm in Wisconsin to join us along with some siblings who are living locally to celebrate Palm Sunday together.
Just for fun, we included a video we made two years ago from our Resurrection Egg hunt that we did with our good friends, Robert and Kendalyn Staddon: