Throughout Scripture grandmas played an important role in the lives of their children, and grandchildren. It is hard for us to realize just how much their families were benefited with the multi-generational influence each family took on.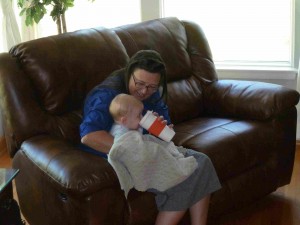 One vivid example is that of Timothy who was raised by his mother and grandmother to become not only an assistant to Paul, but a great leader to many largely due to the legacy of faith his mother and grandmother instilled into him.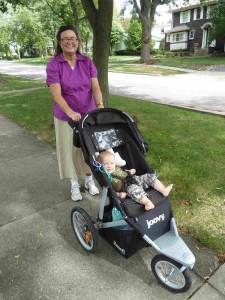 [youtube]http://youtu.be/s3KA3KBEGh4[/youtube]
We have been richly blessed to have our parents and grandparents involved in our lives and in the life of our son. Their vision and wise insight are far beyond ours just because they have so much more life  experience.
[youtube]http://youtu.be/JTUvlwqowxk[/youtube]
Someone once said, "Those who fail to learn from history are doomed to repeat it." We are grateful for how they transparently share from their victories and failures tips in how to train Paul.
[youtube]http://youtu.be/iN-OKj21l2U[/youtube]
As first time parents, people are quick to offer comments of encouragement or advice wherever we go. We are blessed to know that they want the best for us. When our parents mention something, it often takes on a whole new depth because we have seen them live out their advice.
[youtube]http://youtu.be/jja5UgV0T1Q[/youtube]
Paul is 100% boy! He loves to play with his daddy especially when it makes mom nervous :-).