We would like to invite you to attend the funeral, visitation, and burial services for Rebecca Christine Waller. Join us as we cherish the memories and remember the many ways the Lord blessed us through Rebecca over the past 22 years. May God use these services to comfort one another with the assurance found in Jesus Christ through the salvation He freely offers to anyone who believes in Him.
"For God so loved the world, that he gave his only begotten Son, that whosoever believeth in him should not perish, but have everlasting life" (John 3:16).
Visitation:
Thursday, October 10, from 4-8pm 
Location: Mueller Bies Funeral Homes 
Funeral:
Friday, October 11
Visitation from 9-10AM

Funeral service 10AM-12PM

Luncheon following service
Location: Eagle Brook Church, White Bear Lake
Burial:
Time: Following the funeral and luncheon
Location: Forest Lawn Memorial Park
Live Stream:
A live stream will be available on the new website, RebeccaCWaller.com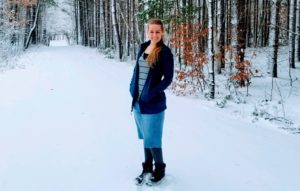 Rebecca Christine Waller, of Harris, MN, was born January 4, 1997 and passed into the presence of her Savior on October 2, 2019. Survived by parents, Brian & Sue Waller; siblings, Adam (Valerie), Derrick (Jennifer), Rachelle (Joseph), David (Priscilla), Sarah, Samuel, Lydia, and Matthew. She also is survived by many nieces and nephews that she adored: Abigail, Timothy, Joanna, and Ruth Waller; Adalynn, Calia, and Olivia Waller; Serena Grace, Nehemiah, Hannah, and Josiah Afarian; Paul, Davia, Phillip, and Destiny Waller. She is preceded in death by her brother Isaac, her paternal grandparents, Wallace Waller; Adeline Waller and maternal grandparents, M. Donald Blom; Patricia M. Blom.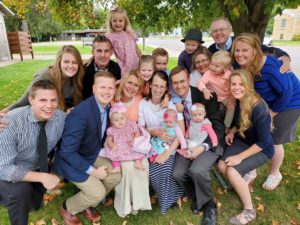 Rebecca went home to heaven, October 2, 2019 at around 8:30am. The twenty-two years of life that God gave us with her seem so short, but in light of eternity, all of our lives are short. The most important thing is a relationship with Jesus Christ and that is what Rebecca evidenced by the fruit of her life. She is in heaven today, not because she was a good person, but because she trusted in the Lord Jesus Christ as her personal Savior. The instant her car was struck, she passed from earth to heaven and is in the presence of the Lord. 
Rebecca's life was a testimony of love and service. She served in various ministry capacities in Mongolia, South Korea, Texas, Oklahoma, Illinois, Minnesota, and throughout the United States. Rebecca desired to serve the Lord wherever He called her. Whether it was working in children's ministries, serving as an administrative assistant, or coordinating conferences, she was faithful, gifted, and always gave her best to the task at hand. Most recently Rebecca worked as a life guard and at a UPS airport hub as a package handler, while pursuing her nursing degree. She was well loved, and loved well.

Rebecca loved adventure and physical challenge. This summer she joined her siblings in building a home for her parents to be able to offer hospitality. She and the team were diligent in their pursuit of excellence and enjoyed many long days working together since early April. Rebecca's sudden departure from this earth gave us a more precious appreciation for the brevity of life. This has highlighted the value of each of the gifts and skills God has placed within each one, and the opportunities we have to accomplish mighty exploits. This sudden conclusion of a life causes our family to take on a new form once again. We are grateful for the twenty-two years and nine months the Lord saw fit to grant our family the experience of knowing and loving Rebecca. The world is a better place for her having been part of all of our lives. Her presence will be greatly missed.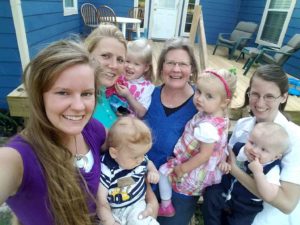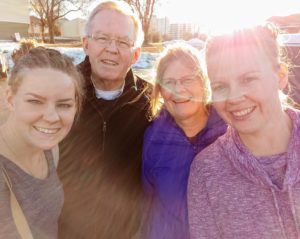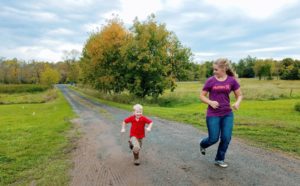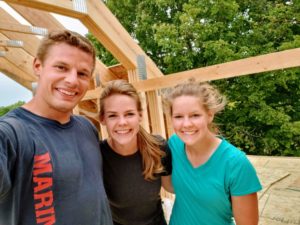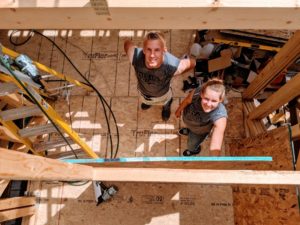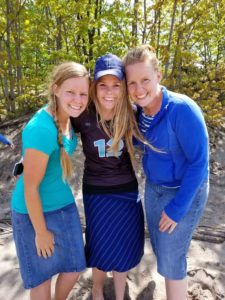 *The events mentioned above are designed to provide a safe and comforting environment for families, coworkers, classmates, and friends in attendance. The events are private events and closed to media, reporters, and other third parties without specific authorization. For media or other third party inquires please contact us at info@davidlovespriscilla.com.