Our heart is full of gratitude to the Lord for the 22 wonderful years we were blessed to have Rebecca in our lives. We are also so thankful for the family and friends who showed so much love to our family during these past days. To each and everyone of you who have kindly written a note, sent a card, posted a comment, or attended the visitation or funeral in person or through live streaming, thank you!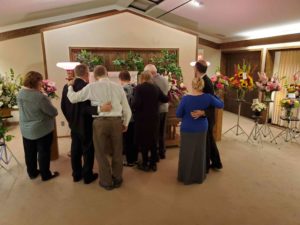 The sober realization that life is short becomes so real when your 22 year old sister meets her savior so suddenly. The evening of the visitation we had a steady stream of very kind and loving people who came to comfort and share memories with us of what Rebecca meant to them.
One of the many special memories from the service was the Brian and Sue Waller and their eight remaining children singing about Jesus' care for each one of us.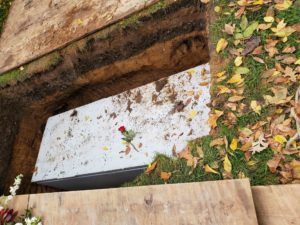 Following the funeral, the burial service was completed with such meaning and honor to the legacy Rebecca leaves for us all.
Touring the UPS Facility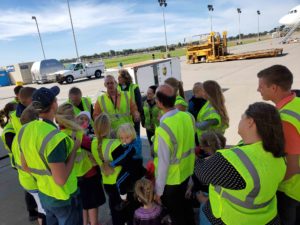 One of the supervisors was very gracious to arrange a tour for all of us. In all, there were 29 family members of Rebecca who got to see first-hand where she worked, meet the folks that she interfaced with on a daily basis and hear the stories of who Rebecca was to them.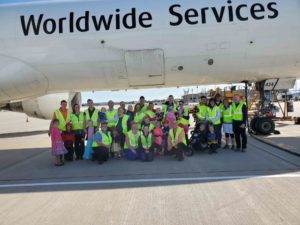 Towards the end of the tour, we paused for a group photo by one of the airplanes.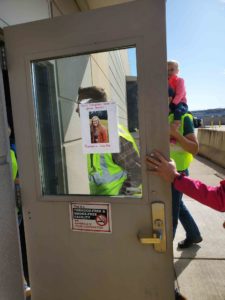 Every day over two hundred employees go through this door way. Many of them worked in silence as they were feeling the loss of one of their friends and coworkers. This sweet note and picture was posted on the door for all to see.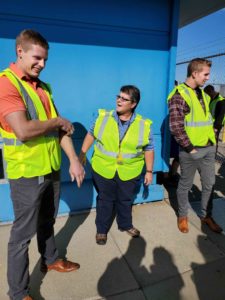 Two of David's brothers had worked with Rebecca and Sarah at UPS. They had fun connecting with former supervisors.
Making and Placing a Cross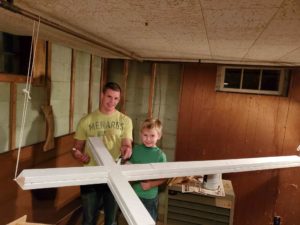 Paul latched onto the project of making the cross for the site of the accident along with his uncles. Paul enjoyed painting it white.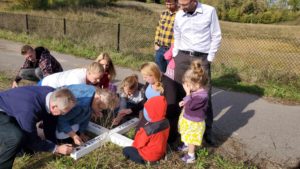 At the site of the accident, we pulled to the side of the road and found a nice walking path nearby to put the lettering on the cross.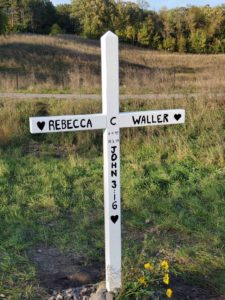 God so arranged to have a relative of the other driver stop by and meet us and share a word of comfort.
Who Will Fill Her Shoes?

The void in our lives left by Rebecca is something that we feel deeply. Not only do we feel it today, but we will be feeling it for many years. However, the more important "shoes to fill" are the shoes in a spiritual sense. Rebecca took many steps to reach out to those who are not believers. My question is, who will fill those shoes?
Happy Birthday Destiny Faith
The day that Rebecca went into eternity, Destiny had her first birthday. It was a mixture of celebration and yet sadness.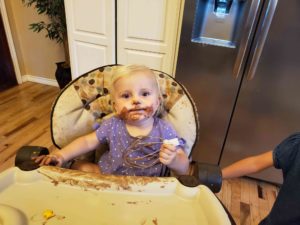 What a mess! Destiny Faith is such a sweet little girl and full of smiles.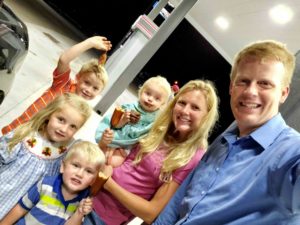 While driving up to be with family immediately after hearing of Rebecca's passing, we ended up celebrating the birthday of little Destiny during one of our fuel stops.