We have big news at our home! We are excited to announce that baby number five is on the way! We are due late May or early June. We will know a more firm due date once we have an ultrasound. Check out our video announcement:
Destiny is 1 Year Old
The way God has designed life, we often have happy and sad things take place at the same time. The morning we received the news of Rebecca's passing, we were also baking cupcakes to celebrate Destiny's first birthday.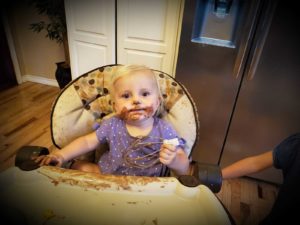 We literally celebrated Destiny's birthdayat a gas station on our way up to be with family.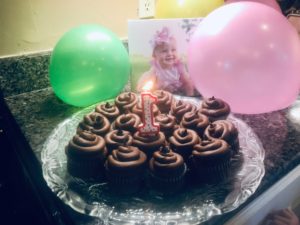 Phillip is 3 Years Old!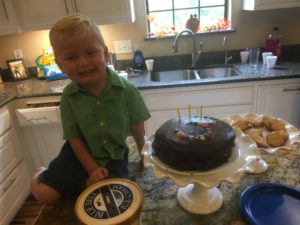 Phillip celebrated his third birthday. He is growing up to be quite a fun young man. He loves to come up and say to his parents, "Do you know that I love you!" He has so many ways of melting our hearts!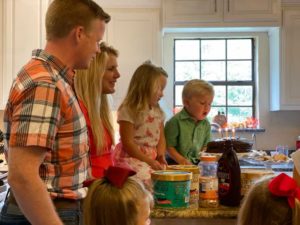 Davia Turned Five Years Old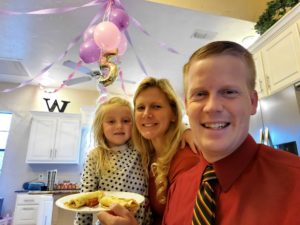 Davia also celebrated her birthday recently and we enjoyed taking time with her. It is amazing to see what a lady she has become, even at five years old.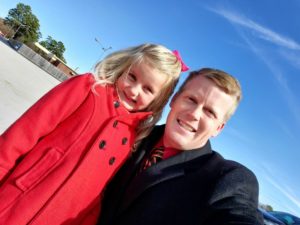 One of the highlights of her special day was going on a father-daughter-date.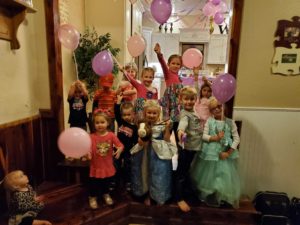 A few other families came over for a wonderful time of fun at Davia's birthday"tea party."
Ministry at a Neighboring Church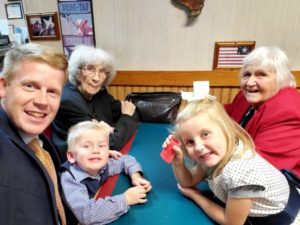 Recently, one of the ladies of our church invited us to sing at a local nursing home. At that nursing home, a pastor's wife served in administrative roles and overheard us singing. She then invited us to come and share at their church.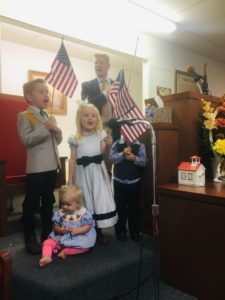 Our children had so much fun and did such a good job singing and quoting Scripture passages. They put on a 45 minute program before David took the pulpit and preached a short message.
The Pineapple Story
How did God use a pineapple garden and thieving natives to instruct a missionary in Biblical principles? Check out the story to find out.

One of our favorite missionaries is Otto Koning. We have listened the messages he has preached countless times since we were young. We recently had the privilege of honoring 50 years of his ministry since he ministered to the native tribes in New Guinea.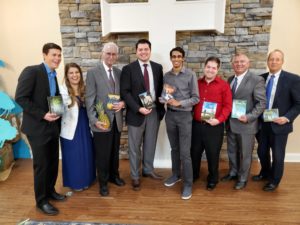 Check out the interview David had with Otto Koning at the church that pastor Gil Bates serves at. You can also listen and watch as Gil Bates does a special chalk drawing:
Thanksgiving Project
A few days prior to Thanksgiving we helped David's parents again with their house building in Minnesota.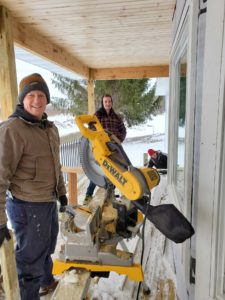 David and his siblings worked on building railings and steps for the porches.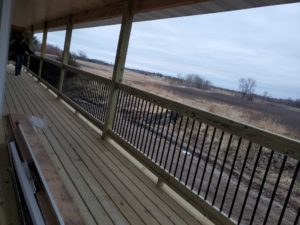 The end product turned out nicely.

The day before we returned home after Thanksgiving we received several inches of snow– just enough to go sledding! The children really enjoyed it!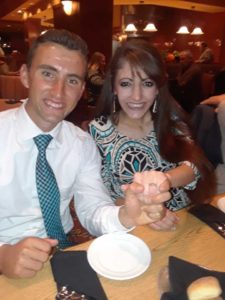 We are excited for Priscilla's younger brother Nathan, who proposed to Nurie Rodrigues. She said, "Yes!" and they are planning for a July wedding.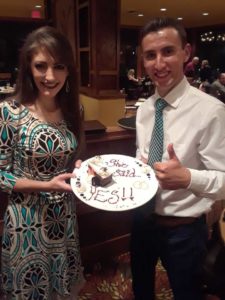 Graeme Wolf and Lydia Waller Are Engaged!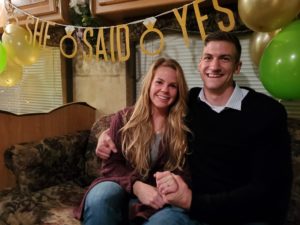 Just before Thanksgiving, Graeme Wolf and Lydia Waller were engaged.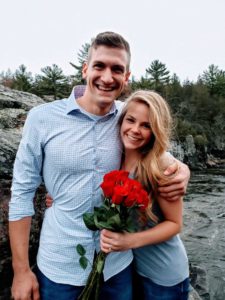 We are excited for both of them and excited about having one of David's siblings potentially move to Texas in the future.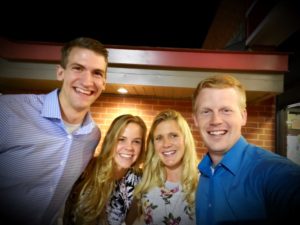 We had a lot of fun treating Graeme and Lydia to a double date. They are so much fun!