Around a month ago, we camped out at Chick-fil-a in line to be one of the first one hundred guests served at an opening restaurant. Another restaurant was going to be opening soon and Priscilla's brothers, Nathan and David Keller were excited about the prospect of being able to go camping for the first time.
David still had some office work to do, so he brought his mobile office with him and finished some much needed work.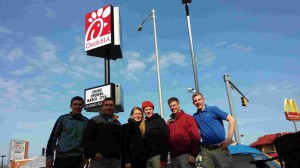 David's brothers were also coming into town for a wedding so they came a day or two early to also join us for the fun event.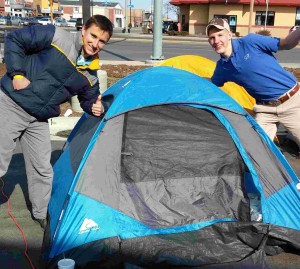 Setting up tents went fast and the weather was beautiful.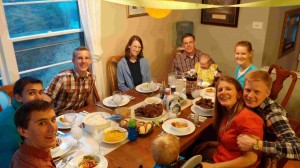 Soon thereafter, we celebrated a birthday for David's brother, Matthew.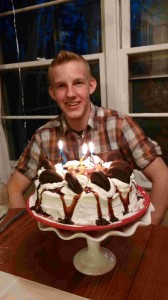 Priscilla had seen a picture of this ice cream cake at cold stone when we were out on a date night and so she did her best to copy the picture. It was amazing!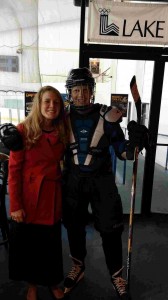 David has been wanting to get to know the people at the church we attend a bit more. The guys enjoy a pick up game of hockey late Saturday nights so David decided to join them. He was able to pick up some very nice gear through craigslist via a friend and join in.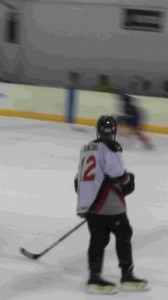 David learned how to skate early in life having come from Minnesota, but he feels he learned most about it when he lived in Mongolia.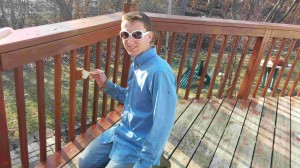 Another benefit of having Nathan and David here is catching up on many projects that needed to be done. The porch had not been stained in quite some time.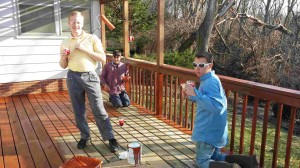 We all got on old clothes and gave it our best effort.
A Weekend At the Farm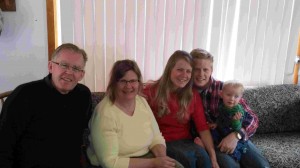 When David was just turning 15, the Waller family was finally able to purchase a farm. He has many memories of life on the farm and it was fun to visit.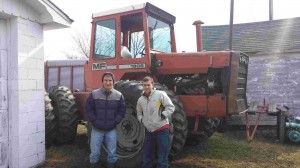 Priscilla's younger brothers, David and Nathan enjoyed seeing all the equipment.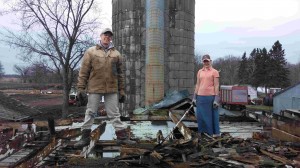 One of the major projects was cleanup work from what was left of the barn. A wind storm had taken most of it down, but we got to finish it off.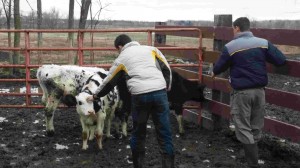 We also all got to help with rounding up the calves and doing some regular chores.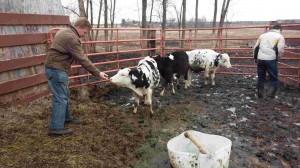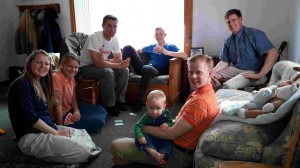 What would a weekend with the Wallers be like without a little fun? We enjoyed playing some games together.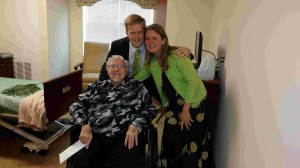 On Sunday, we visited Paul's great-grandpa, a World War II veteran who enjoys playing piano and telling stories.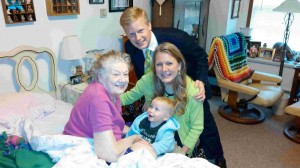 Paul got to meet his great-grandmother as well, who is recovering after some illness.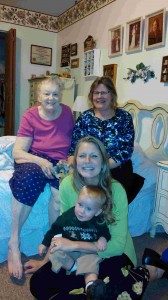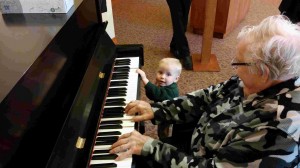 Paul wanted to join his great-grandpa in a piano duet.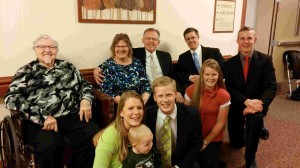 Farm Projects:

We finally did dismantle a good portion of the barn and stacked it high on a wagon and hauled it off. Some of the wood will be sold and much of it will be used as firewood.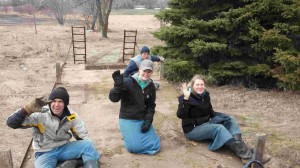 Enjoying a ride back!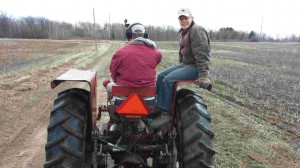 A good day of work on the farm brings back lots of fun memories… and makes a few more.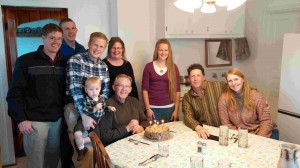 Uncle David and Aunt Jill (David's) came over to celebrate Dad Waller's birthday.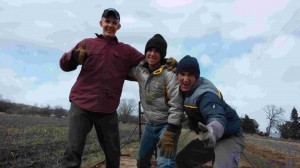 Easter Creations
Easter is always such a special time to celebrate the fact that He is risen! "If Christ be not risen, then is our preaching vain, and your faith is also vain" I Corinthians. 15:14 

Priscilla and her brothers made some festive desserts. Here we caught David red handed sneaking a bite while making "Easter Nests." Easter Nests are simply a rice crispy treat recipe, but instead of crispy rice cereal, we use chow mien noodles. Once a nest has been made, add the jelly beans and then let is set.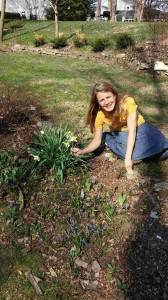 Priscilla is such a diligent women. With all the other things she has going on, she still tries to take time to do some gardening.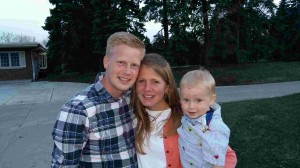 With Family In Texas

How is it that you can diligently be making sure your child is not getting into anything and then you turn around for just a split second and he is in the middle of a puddle.
[youtube]http://youtu.be/5de6seXE67s[/youtube]
All we could do was laugh or cry, so why not enjoy the moment.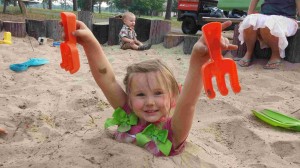 MacKynzie was having fun getting buried in the sand.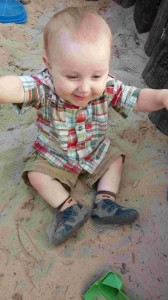 Little Marcus, the youngest of the cousins, did not quite know what was going on. He did his best to get dirty though. 🙂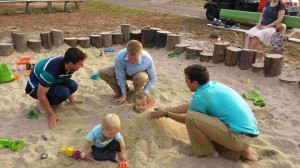 [youtube]http://youtu.be/90w9xnm1_ac[/youtube]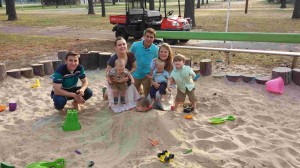 Four of the eight Keller children were together enjoying the sand.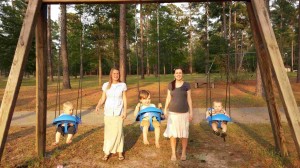 Priscilla and Anna had fun being together as moms as well as sisters.
[youtube]http://youtu.be/puc4W8hbsGs[/youtube]