The dream of any person who has a love for Scripture is to travel to the land where it took place and much of it was first documented. We have long dreamed of doing so, but only recently through some creative planning and thrifty budgeting we are able to actually chart out our own course on a trip of a life-time with fourteen of the Wallers. (Dad, Mom, four brothers (one is married with a daughter) and four sisters.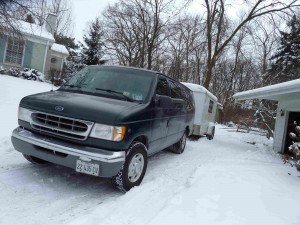 Pulling out of our home in Chicago, the weather was quite different from where we were headed.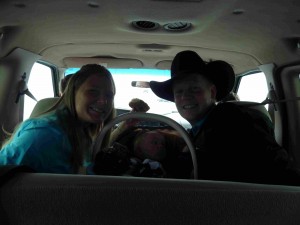 It started out with homemade sandwiches eaten on the 20 minute ride to the airport.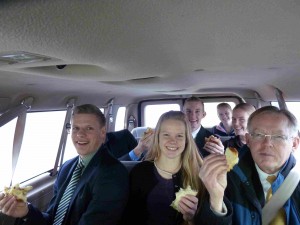 There are lots of ways to spend money, but a few really easy ways to save it. One is by making and bringing your food instead of the myriad of faster and easier options.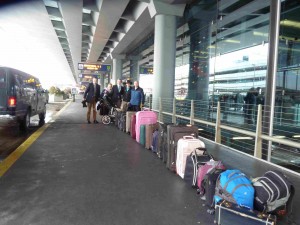 Yes, a fair bit of luggage. We were also bringing some Christmas gifts over for some friends who live in Israel.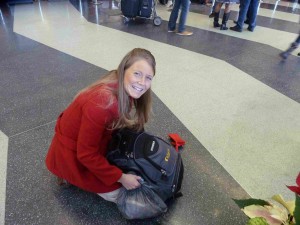 Priscilla sure is a fun traveling person and always has some treat stowed away in her bag.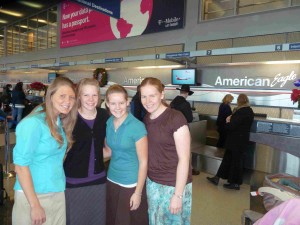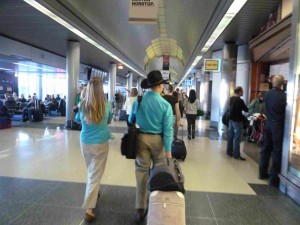 Sisters somehow have a way of capturing pictures that we normally would not get. Here Priscilla and David head through the airport. Paul is happy as he gets a ride with mommy :-).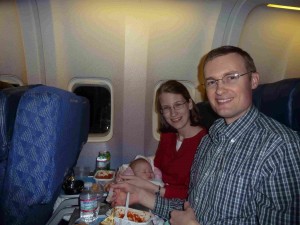 David's oldest brother Adam and his wife Valerie having "airplane food" as their three-month-old daughter contentedly takes a snooze.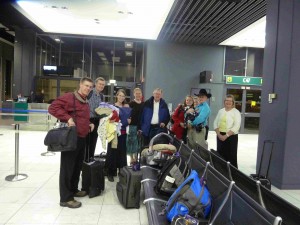 A quick stop in Dusseldorf Germany before we board the plane for Tel Aviv, Israel.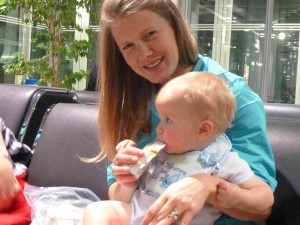 Priscilla is such a good mom and Paul is a happy traveler, especially when he has lots to eat.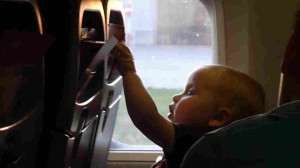 He also seems to want to be well informed. He seems to be getting into everything within reach these days.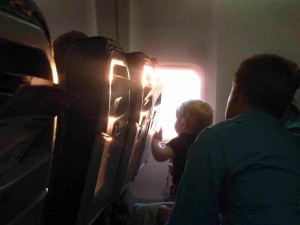 Our first sight of the Holy Land!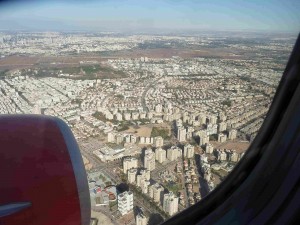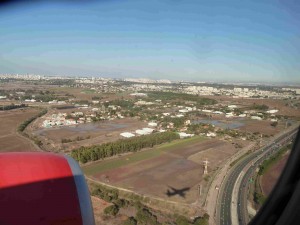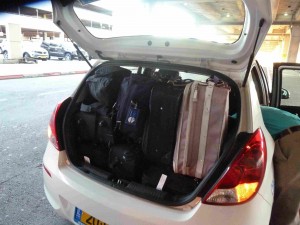 Now the tricky part. We rented three cars and they were really small. We finally managed to get all the luggage in thanks to a friend putting some in his car. Still, it was tight.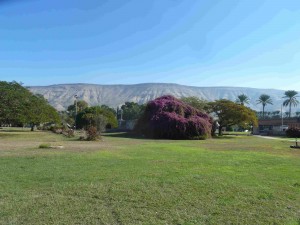 What a beautiful country! This is literally right out our front door.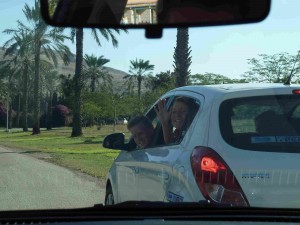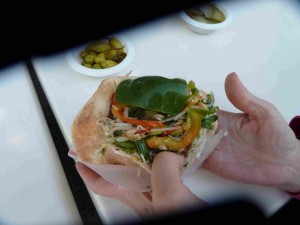 Yum!!! We sure enjoyed our falafel and shawarma!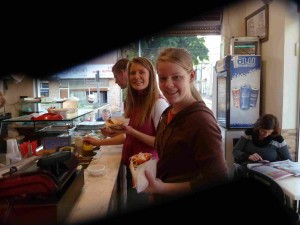 Sea of Galilee:
What a beautiful place!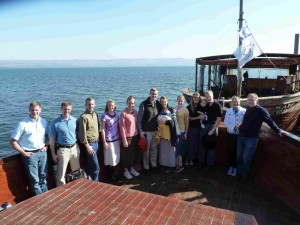 The whole family had a private tour since the group we were scheduled to go with was significantly late. Thus, we got it all to ourselves for the same price.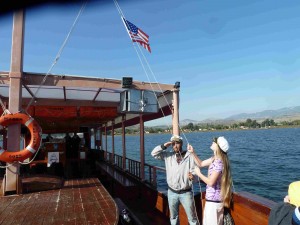 Lydia was chosen as captain and hoisted the American flag as we all chimed in with the United States National Anthem.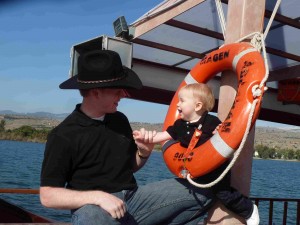 [youtube]http://youtu.be/NU9RKVBAFTc[/youtube]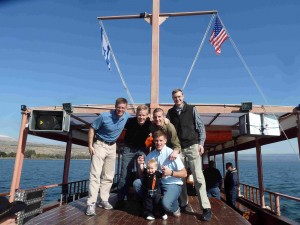 Brother time has been especially fun from soccer games in the morning to hiking up mountains and crossing the Jordan river.
[youtube]http://youtu.be/zPKMpulr_JQ[/youtube]
Lydia has been our main trip photographer and has been a lot of fun. She is such a fun sister.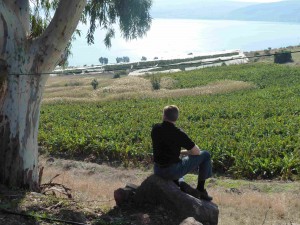 Here David takes a moment to reflect on the traditional spot where Jesus gave the Beatitudes listed in Matthew 5, 6, and 7.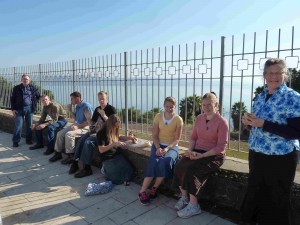 Lunch stop near a church site that was dated back to Jesus' day. Wow! Tons to see and do.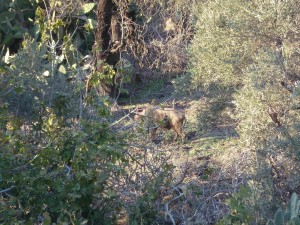 Guess what little wildlife we captured in this picture. A bunch has taken place and we have only been in Israel two days… more to come 🙂