Last weekend, we went down to Florida for a very special occasion– Susanna and York's wedding celebration. Priscilla's youngest sister Susanna Keller married York Bridges and we joined the family to celebrate their special day.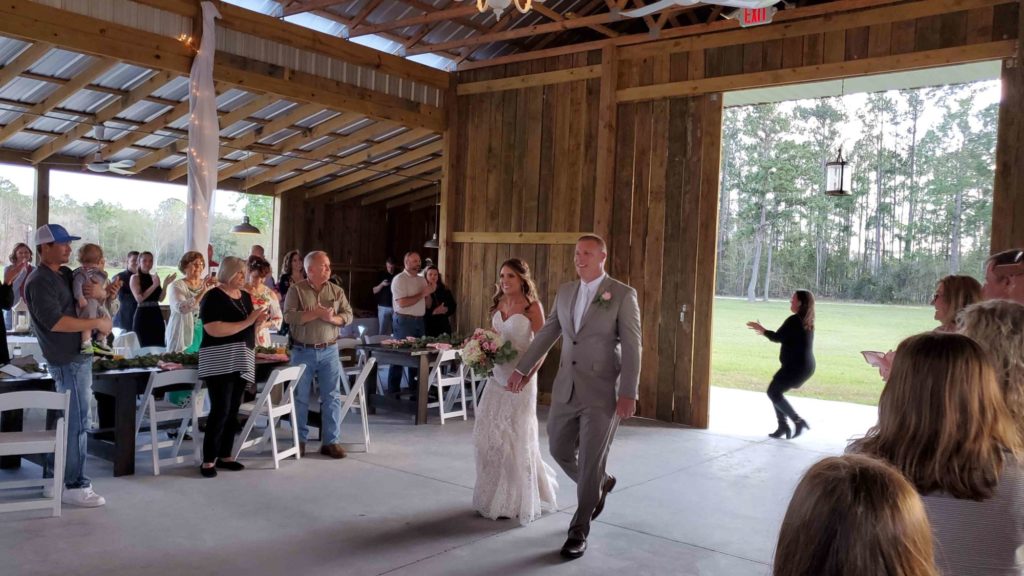 Taking time to be with family is a blessing. Wedding celebrations are great times for extended family to gather with immediate family and friends and enjoying time together. We are very blessed to have been able to take part!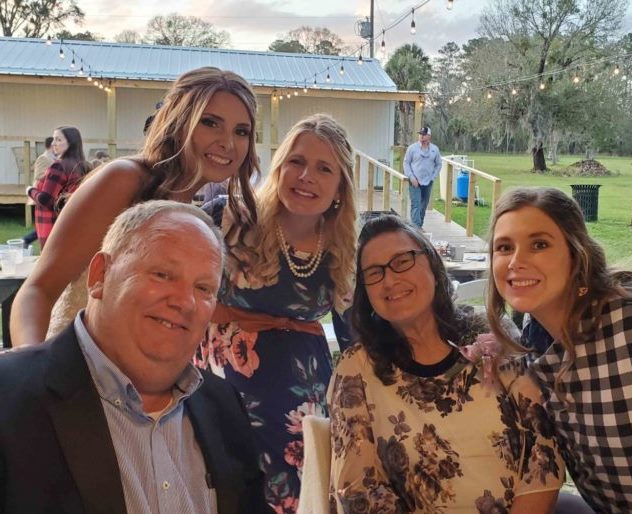 Priscilla's parents along with two of her sisters paused to snap a quick picture together during the reception.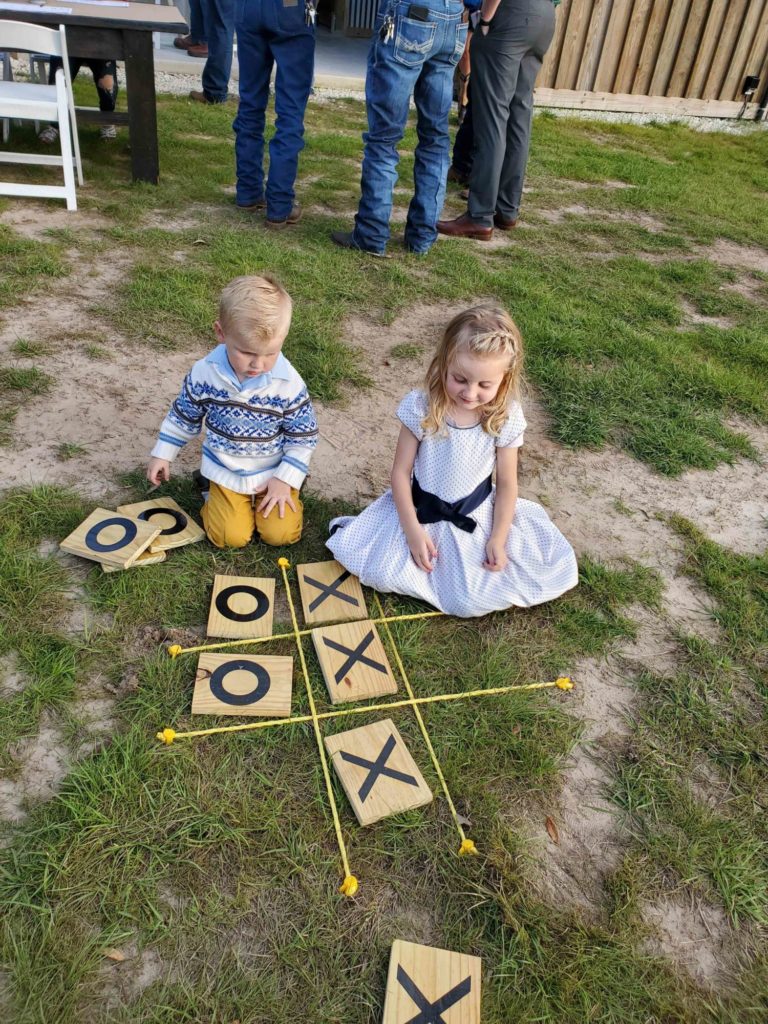 Phillip and Davia enjoyed some yard games that Susanna and York prepared for the children.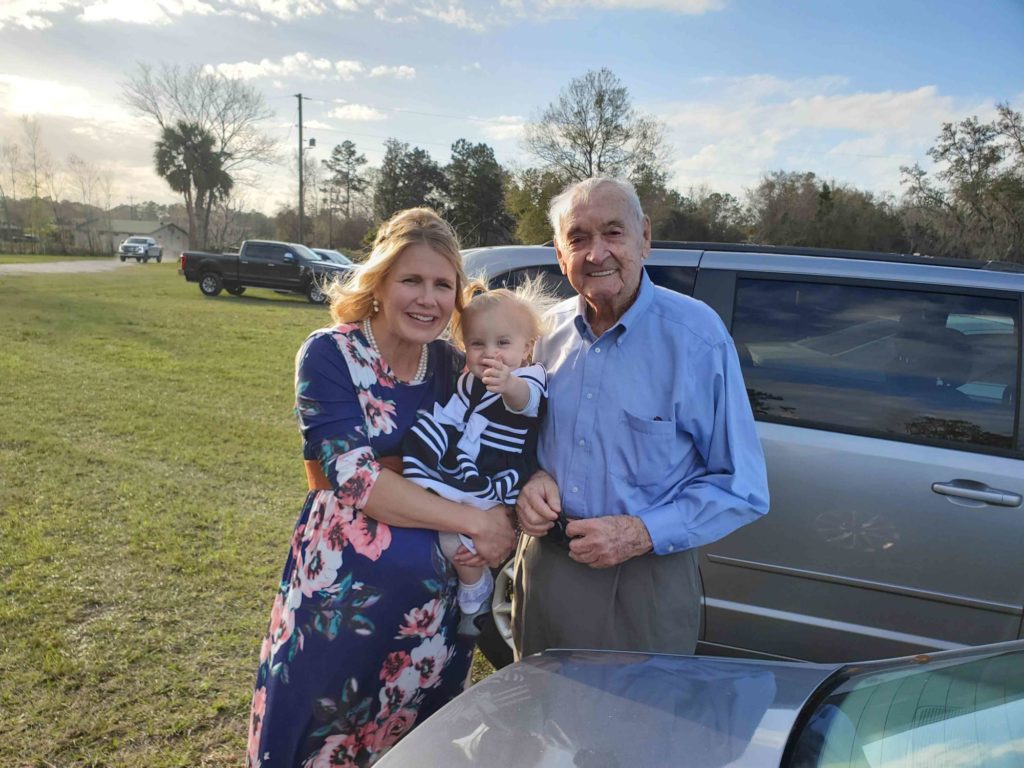 It was great to see Priscilla's grandfather again. He celebrated his 90th birthday last July and was able to come out for the special day.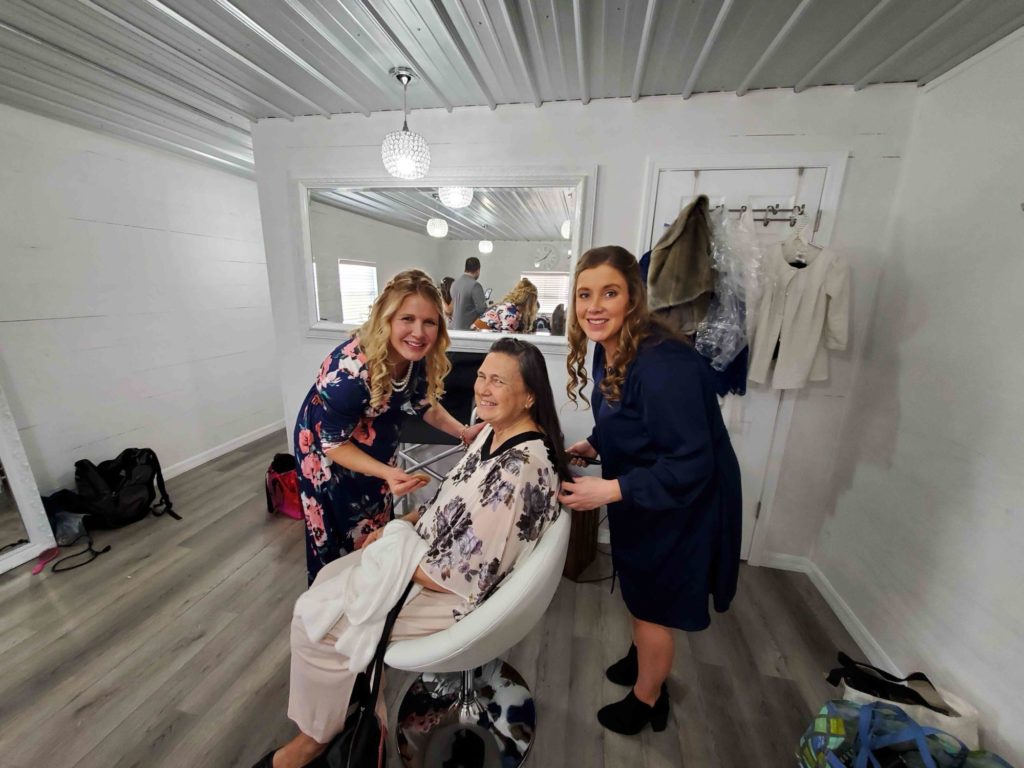 Anna and Priscilla teamed up to prepare their mother for the wedding doing her hair and makeup.
We were so spoiled by Priscilla's older sister Rebekah and her husband Kevin to fly down from Texas to Florida on their private jet.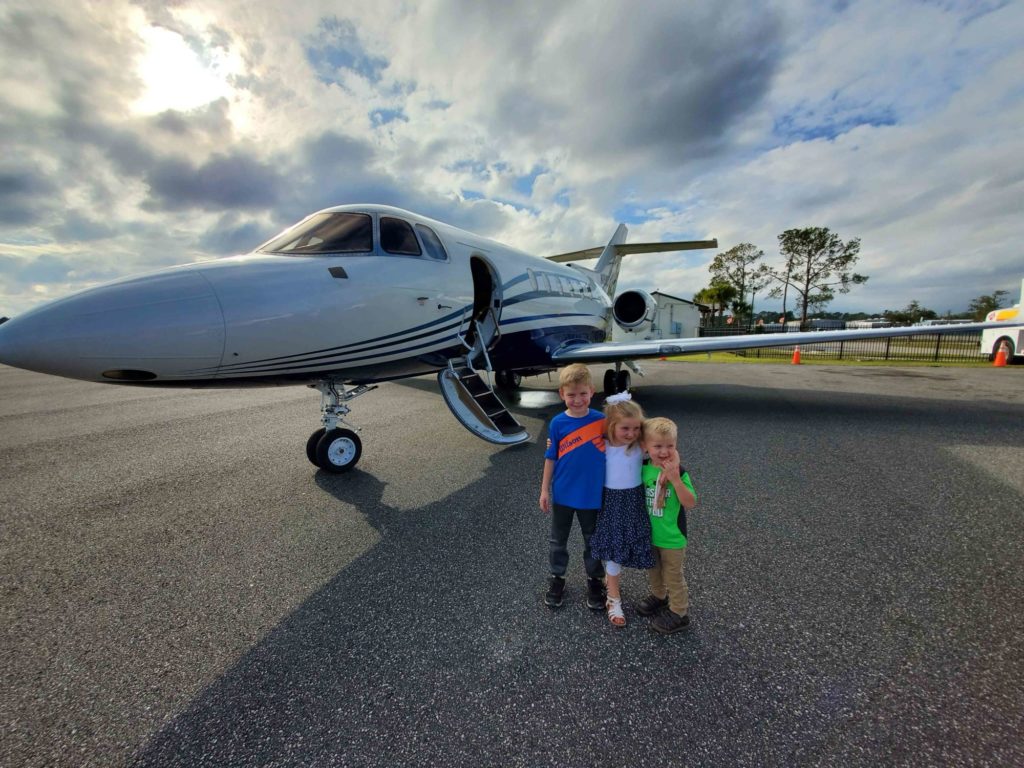 The children will not soon forget this amazing experience.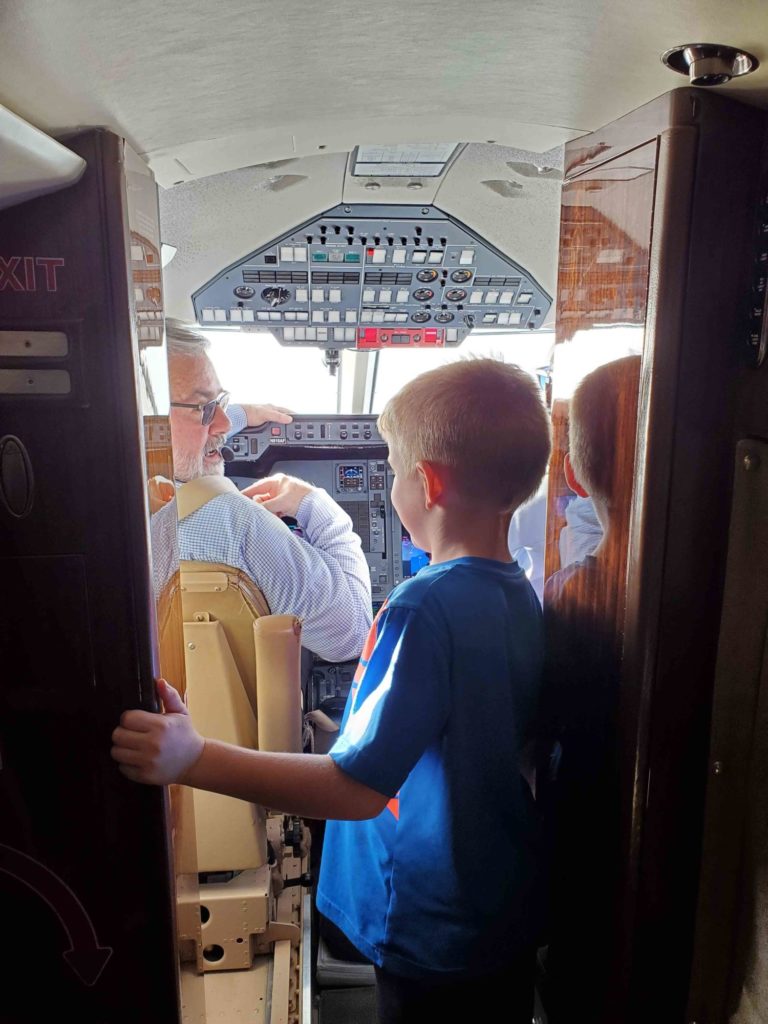 Paul enjoyed visiting with the pilots and taking in the 30,000 foot view. The sky was clear and we flew along the coastline. It was beautiful!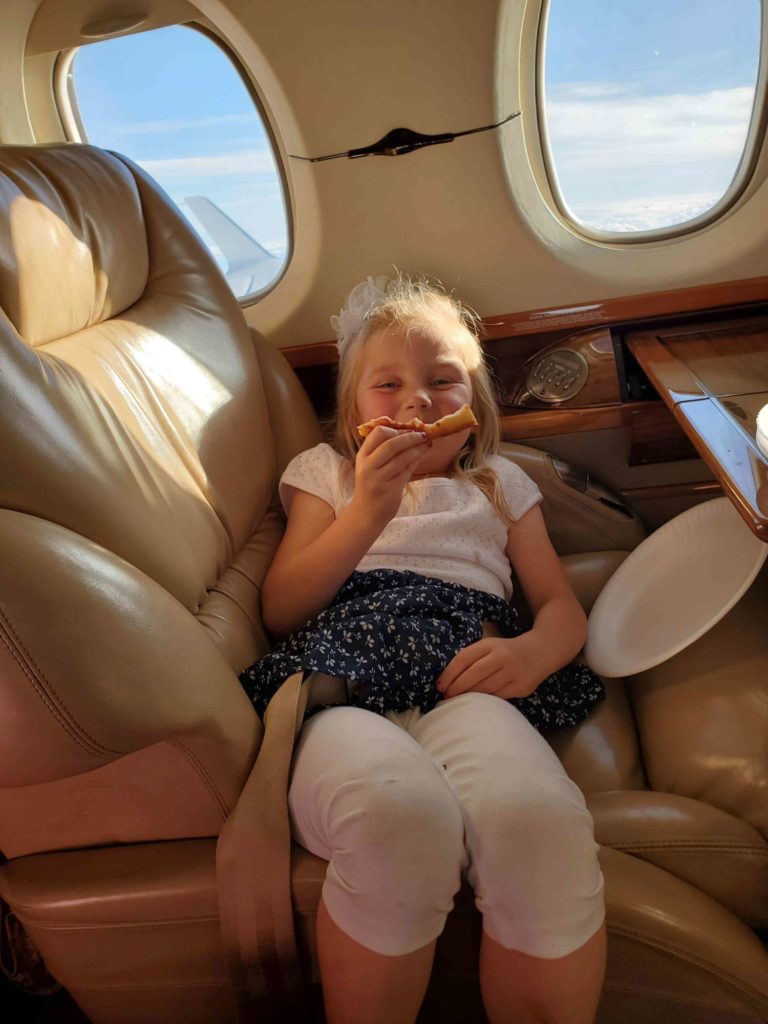 Something to be said for the plush seats and eating pizza.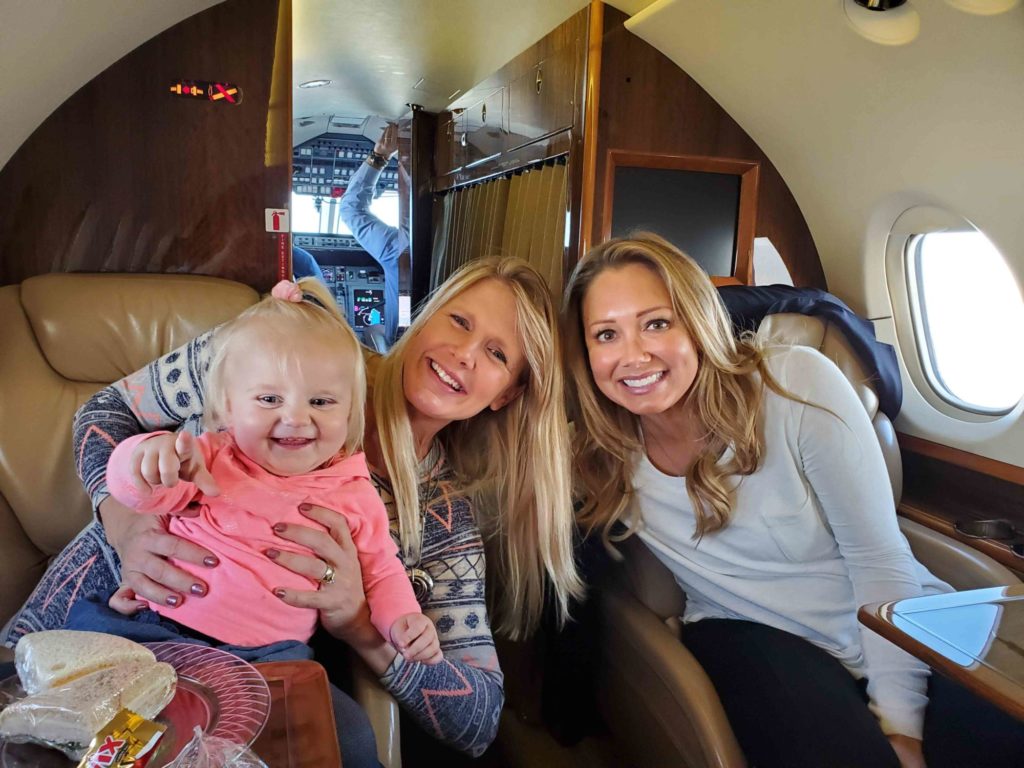 Priscilla and Rebekah with Destiny enjoying the ride.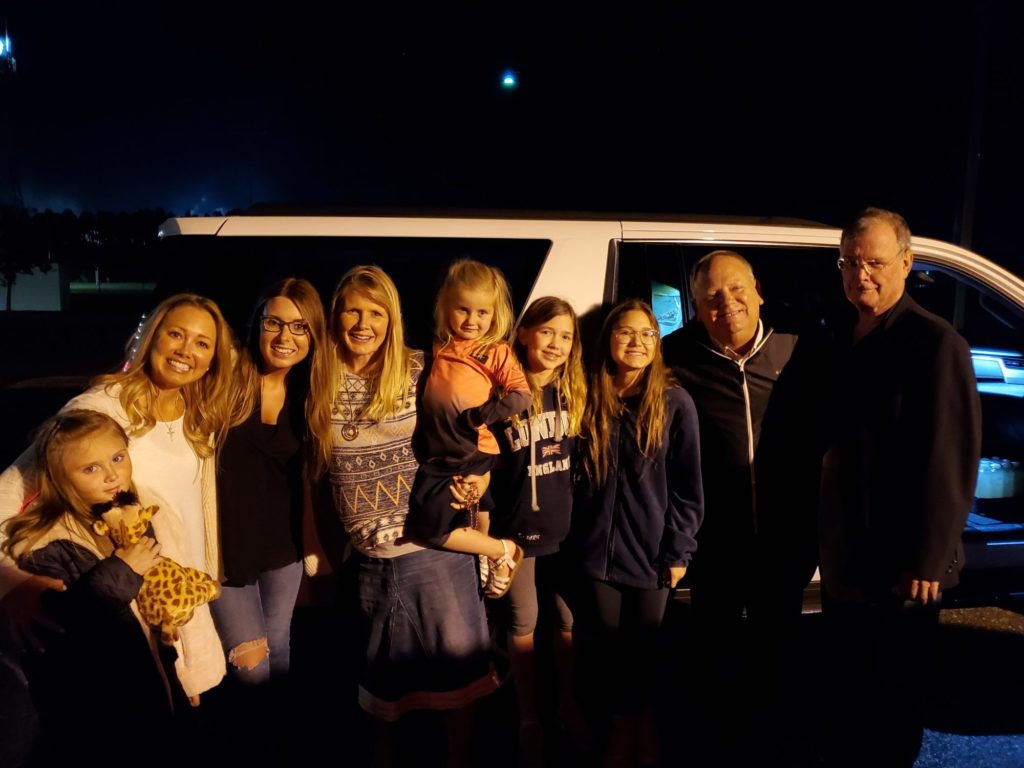 Dad Keller and Susanna and Noelle were at the airport waiting for us when we arrived. It was fun to see everyone again.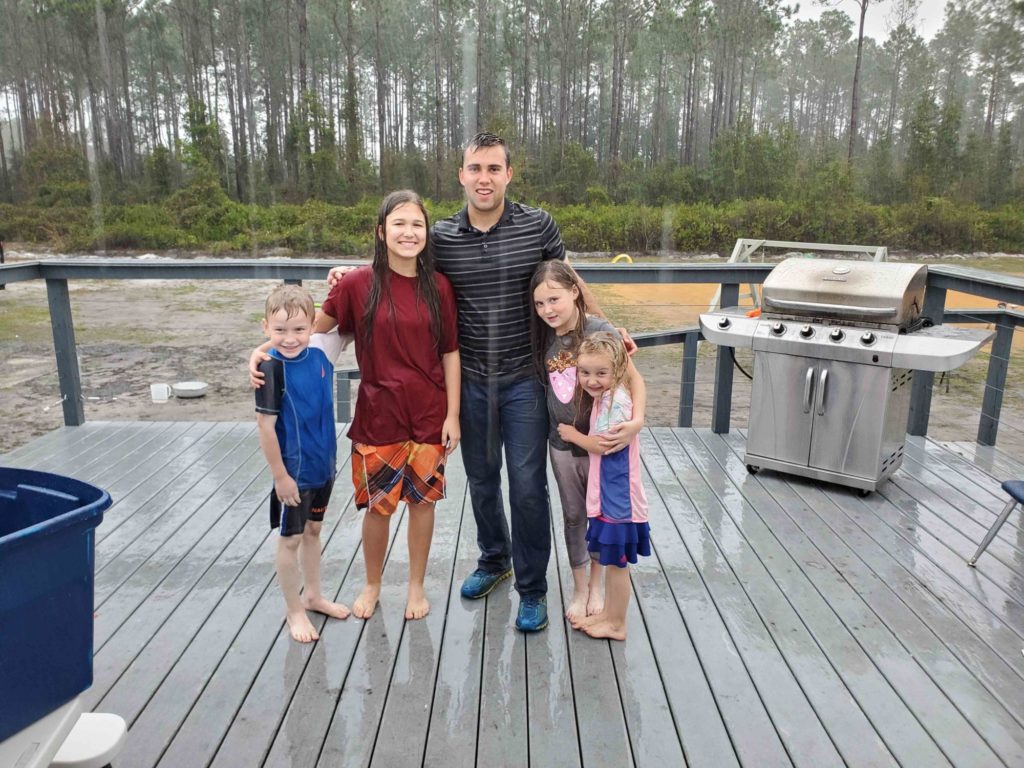 Before and after the big day we had a little time to relax. The children took the opportunity to play with their cousins and their Uncle David. What started with a water balloon fight ended with a unanticipated Florida rain shower. Is that God's way of joining in the water fun?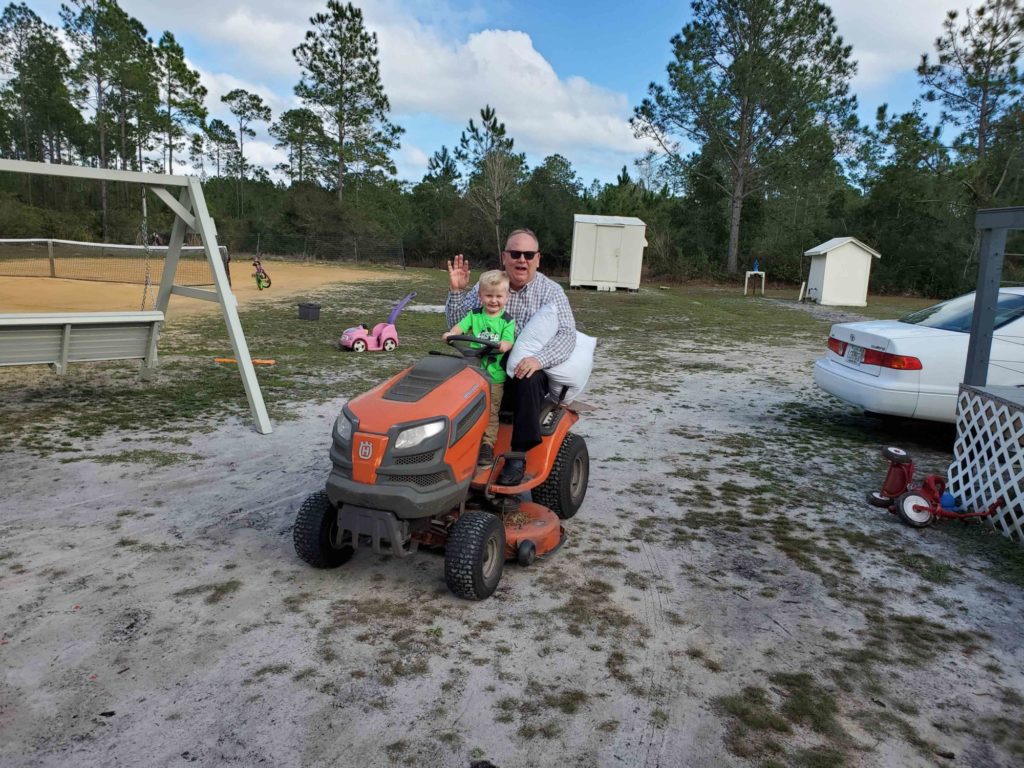 Phillip enjoyed riding on the lawn tractor with grandpa giving him a ride and even letting him steer for a little bit.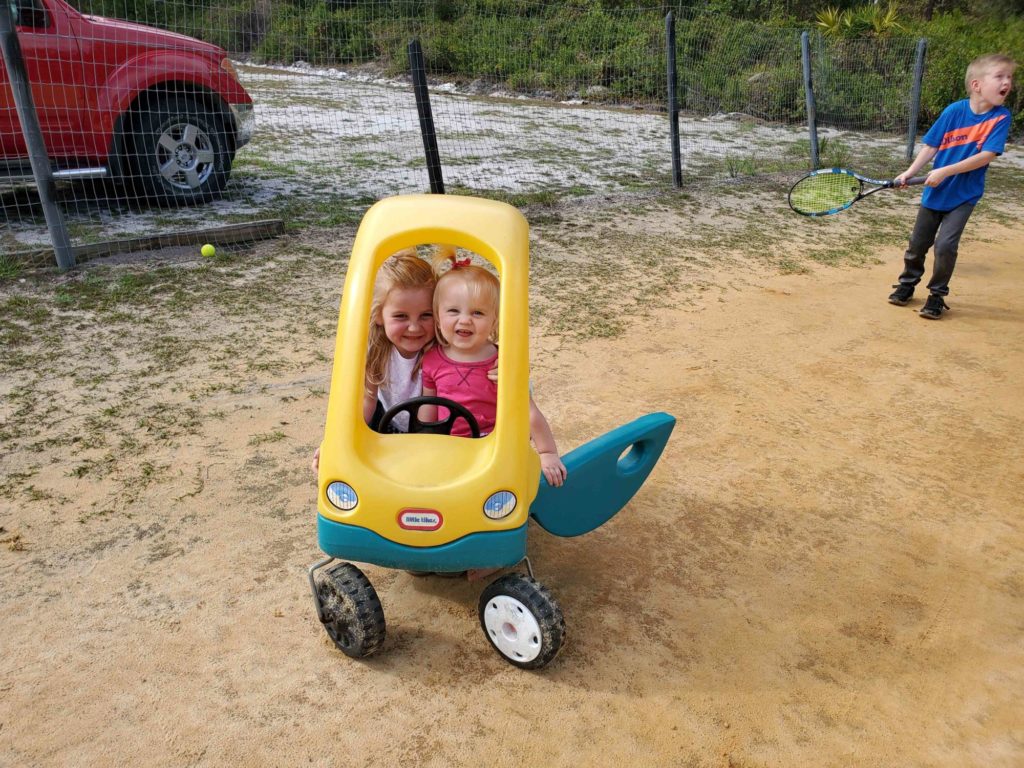 Davia and Destiny are such good sisters and enjoyed playing together.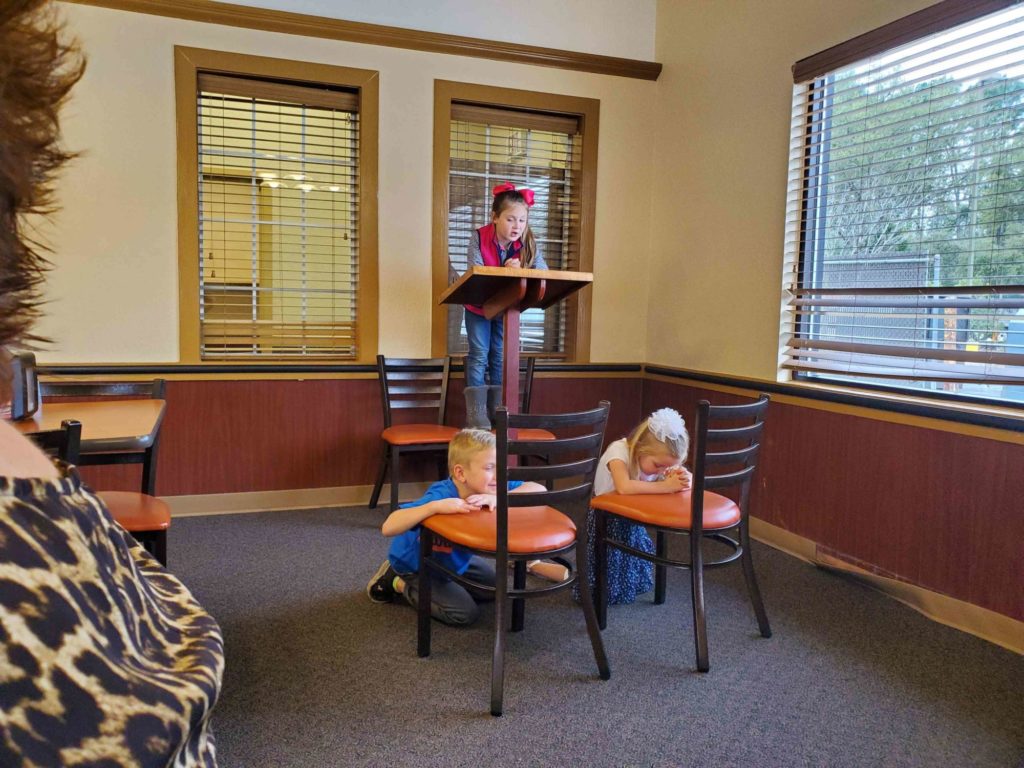 Paul preached an energetic sermon as they "played church" together. Davia and Paul knelt "in prayer" as their cousin Noelle gave the altar call.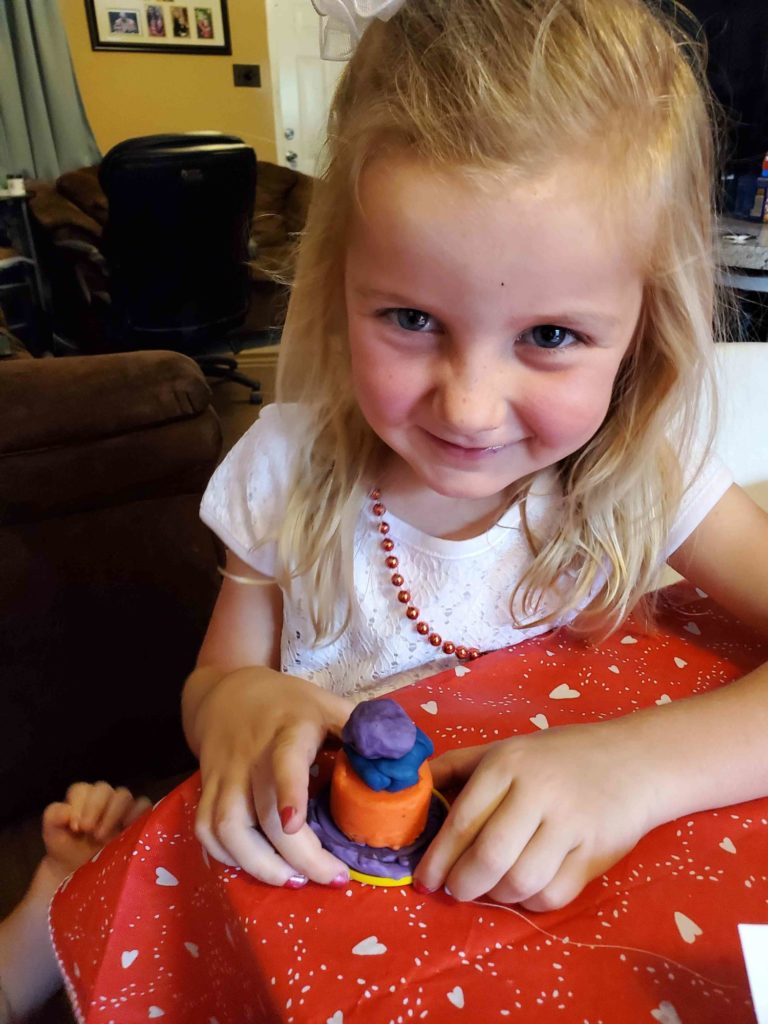 Davia made a play dough mini wedding cake.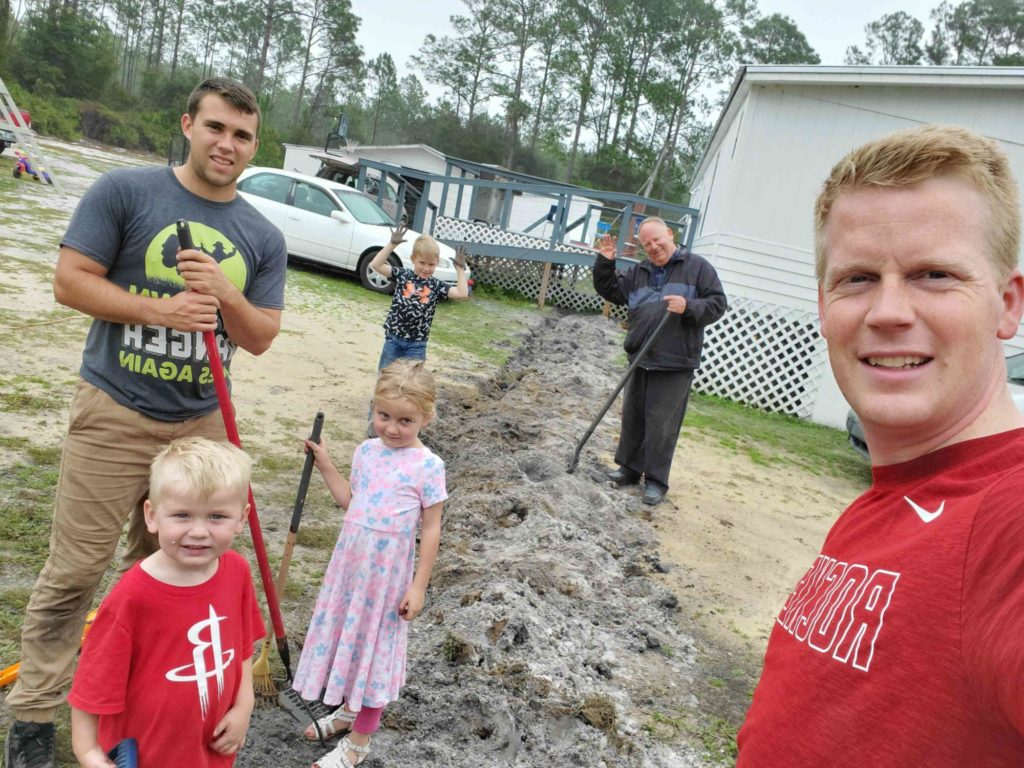 The night before we left Florida, the water stopped working at the Keller's home. Early the next morning we replaced the underground wire and conduit which went to the well pump and got things working again. It was a good reason for us to pull together on a family project.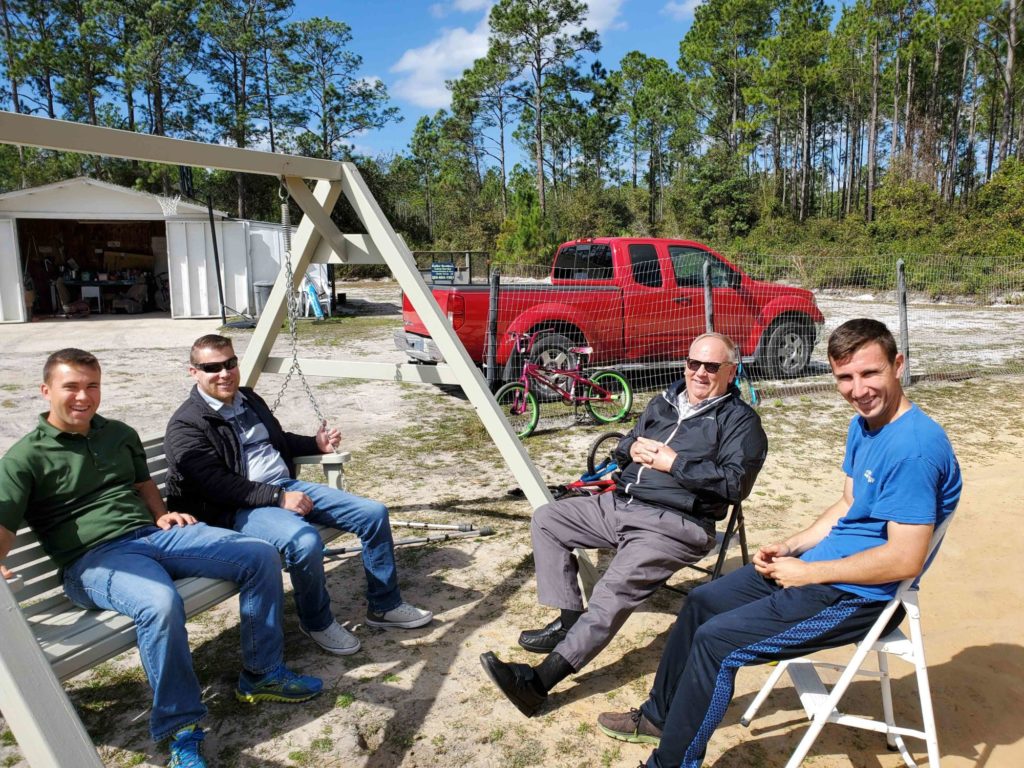 It was so good to have the three Keller brothers and Dad Keller all together spending time hanging out and talking.