Our first visit to Australia happened four years ago. So many precious memories were made then that we hoped we could share with our children through this visit. Wow! We not only did just that, but made a host of new memories and friends.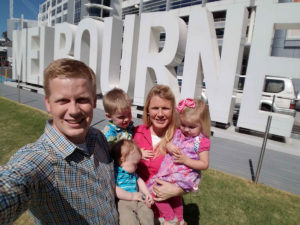 Travel can be a real fun challenge with three little ones three and under. Then add to it a missed flight and a stomach bug and you have the picture. Through all of these things, the Lord showed us His grace and we all did remarkably well all things considered.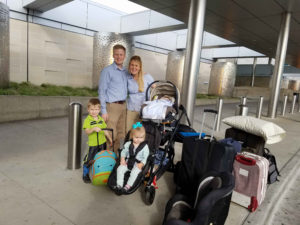 There can be fair bit of luggage when transporting so many little ones.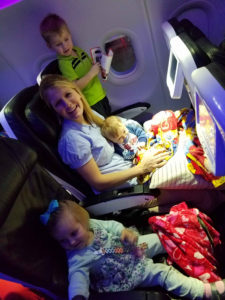 The children did amazing in all the long travels, but it made it so much easier that we left in the evening catching our longest flight during the night on our way over to Australia. On the way back it did not work out quite as conveniently.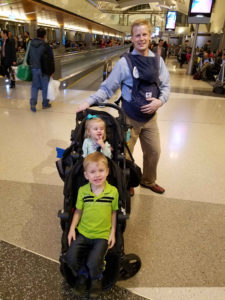 We all bounced back very quickly and are glad to have landed home safe.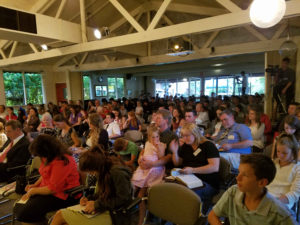 Our goal in going was simple: To support a Family Conference conducted in Melbourne by speaking, listening, and encouraging like-minded believers as they raise their families to love and serve the Lord. What actually happened was so many of them encouraged us by their faithfulness and love for the Lord.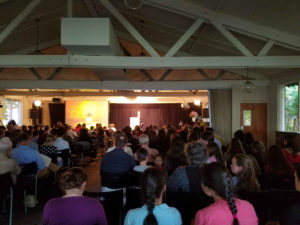 The room filled to overflowing on the first night with many standing in the lawn outside the meeting room eagerly listening to the different messages shared.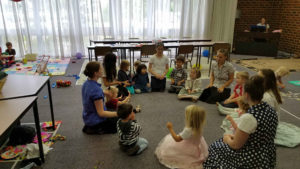 Paul and Davia enjoyed joining other children their age learning Scripture verses and songs during some of the sessions where both of us parents were busy teaching or ministering.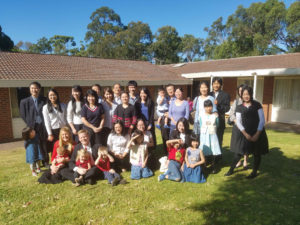 Many of this particular group (pictured above) have attended the conference for the last sixteen years. Amazing to hear of their faithfulness.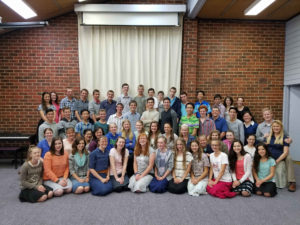 Following the main Family Conference, many of the young people who served during the conference in some form or another such as teachers for the children's group stayed on for a Student Conference. It was phenomenal.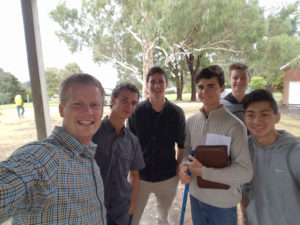 We were so blessed and encouraged with the heart of the young people who were seeking after the Lord.
Our dear friends, Robin and Jan Harrison have faithfully continued to direct the work in Australia.
Hospitality was shown to us by so many wonderful families including this enjoyable time we had visiting the three generations represented in this picture.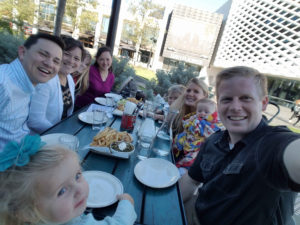 Speaking of generations, we thoroughly enjoyed the time we spent with this group of young people who are our age and are staying the course and embracing so many of the things their parents learned and taught from God's Word that are so counter-cultural in our day.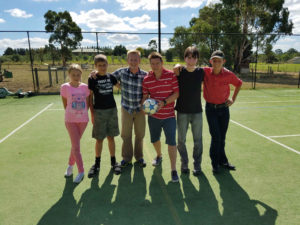 Soccer was a favorite among the young people. It made for some great exercise as well.
Healesville Sanctuary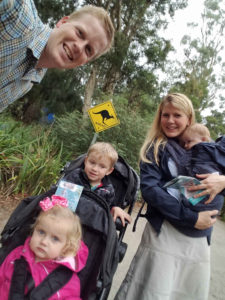 Not only did we enjoy time at the conference and with many different families, we also enjoyed time seeing the beautiful country of Australia. The wildlife was stunning; the driving a fun challenge; and the accent delightful.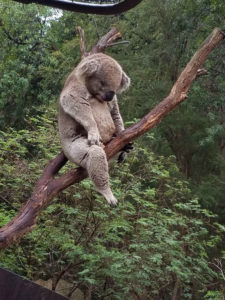 It was a toss up between the koala and the kangaroo as far as which one was our favorite animal of the day.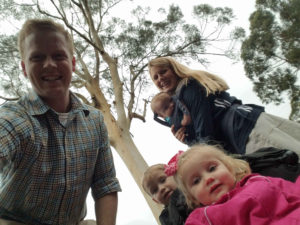 The gum trees are such a unique part of Australia from the landscape conture they provide to the wonderful fragrance that they put off.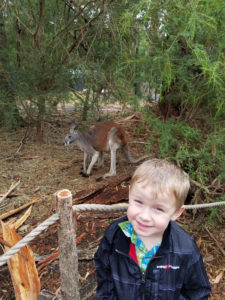 Feeding Native Birds
These delightfully colorful birds did not feel so delightful when they decided to dig their sharp claws in our hair while begging for a meal. It actually was not too painful, but well worth it just to see them so close. They enjoyed a good meal of bird seed.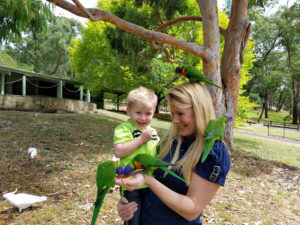 The children absolutely loved the birds and getting to see them and hold them was so special for them.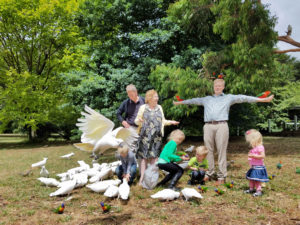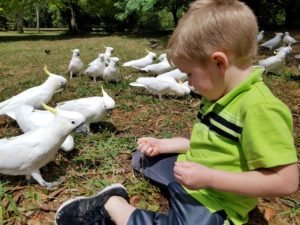 Phillip's Island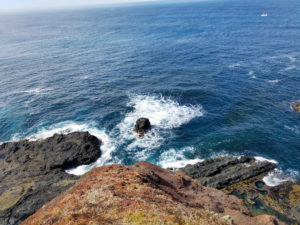 We also had the privileged to taking a day trip down to Phillip's Island.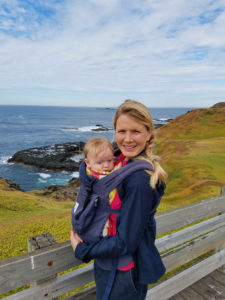 The beauty was breath-taking! Truly God has made all things to proclaim His goodness!