Demonstrating genuine love might seem simple to some, but as a teenager, showing love to an irritating younger brother can be far harder than desired, but the rewards made a life-long impact.
Love Your Irritations Into Friends
Isaac, David's older brother choose to let his younger brother tag along for an afternoon down at the creek and the turn of events left a powerful impression of love and generosity. Little did anyone know, but Isaac's love would later take him to the point of laying down his life for the people of Mongolia.
Love Requires Sacrifice
Someone once said, you can give without loving, but you cannot love without giving. Listen to "The Fish Story" as David retells it to several hundred young people.
[youtube]http://www.youtube.com/playlist?list=PL4A160ACA069E16C3&feature=view_all[/youtube]
Magazine Article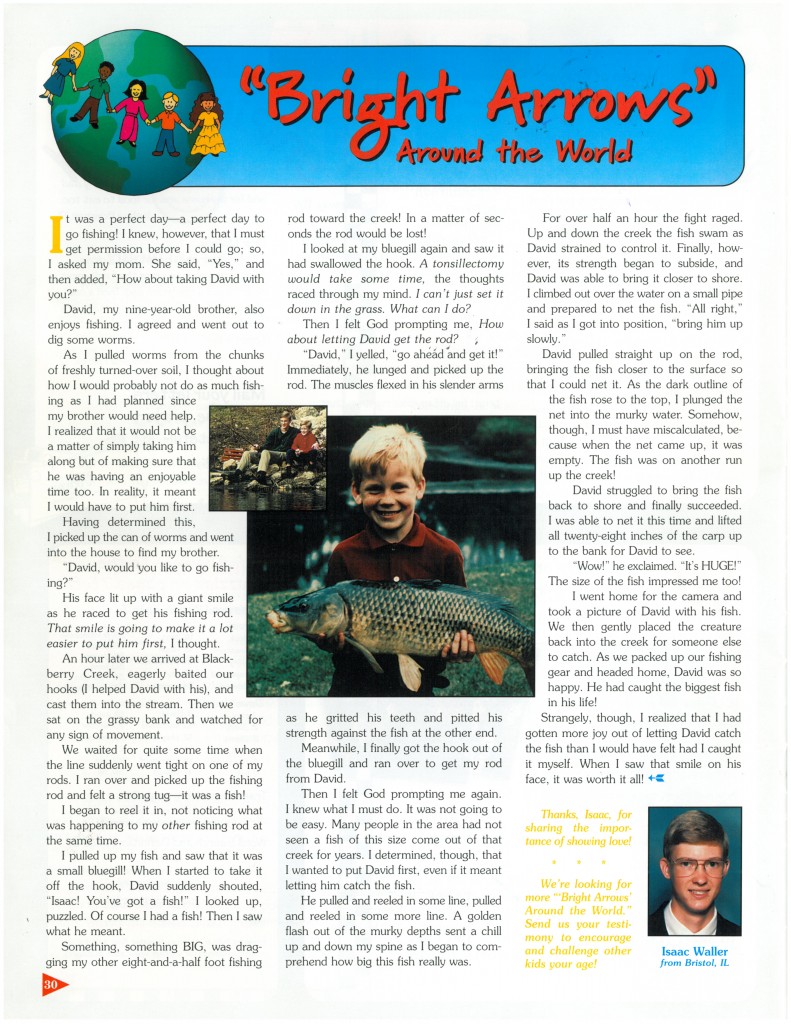 Isaac is now enjoying his reward in heaven sitting at the feet of Jesus, but his example lives on and has been a challenge to us. Are we willing to take the time to put others first and live our lives giving to others? Only one life, twill soon be past. Only what is done for Christ will last. Doing good to the "least of these" amounts to doing good to Christ Himself.