Mother's day weekend was filled with fun and special times together as a family, but for mom Keller, it was a huge surprise. Everyone enjoys a pleasant surprise once in a while. For the Kellers, they had never been able to successfully pull off a surprise family reunion. This year, several of Priscilla's siblings got together and planned a way for everyone to converge on the little home in Florida for a grand surprise–on Mother's day.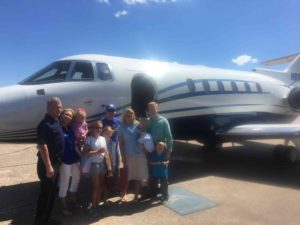 Priscilla's sister Rebekah arranged for our little family to fly in with her family and Daniel from Texas to Florida.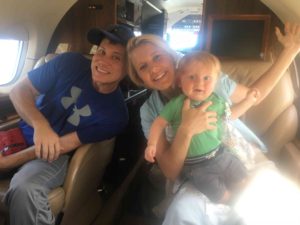 We enjoyed traveling together and being able to catch up on all that has happened since we were last together.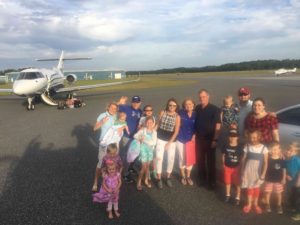 Upon arrival at a small regional airport near to the Keller home, Josh and Anna and their children were waiting for us along with Susanna. We then followed each other to the Kellers home. Check out the video of the surprise: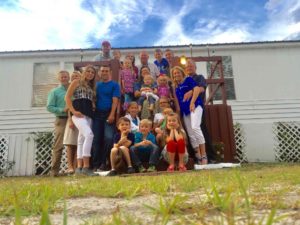 All of the Keller children gathered together for a quick picture on Mother's day weekend. Even Esther, who is currently serving the Lord in Zambia with her family, joined by Skype. Scripture states, "Her children arise up, and call her blessed" (Proverbs 31:28).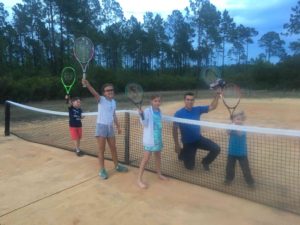 The grandchildren really enjoyed playing tennis with Nathan and David.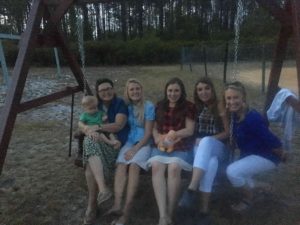 Sisters together with their mom!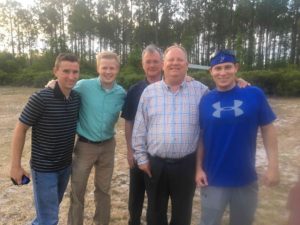 The guys enjoyed hanging out together as well!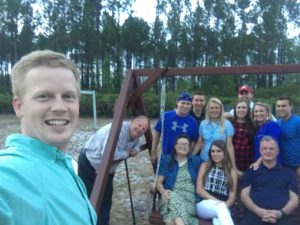 We enjoyed talking and catching up about many of the things that have been happening over the past few months and years.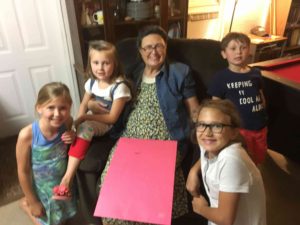 One happy grandma right here! She got a big card from her children and grandchildren.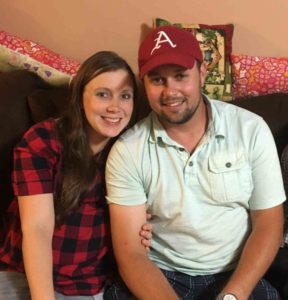 So nice to be with Josh and Anna again!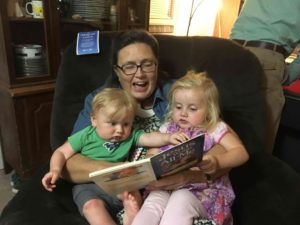 Grandma and Davia and Phillip share the same favorite pastime–Story time with grandma in her new rocker recliner that all the siblings went together to give to their mother.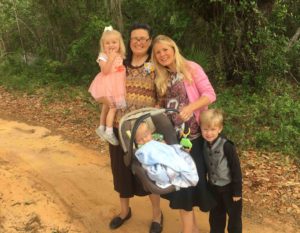 Just before church on Sunday, we got a mother's day picture of Priscilla, her mother and the children. Happy Mother's day!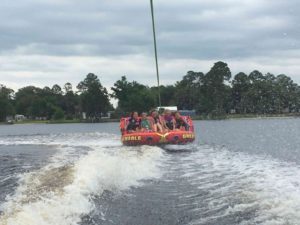 To top it off, on Saturday we got to go tubing together!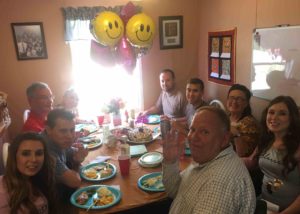 Meal time is always a fun time for family to gather together, and joke, laugh, share stories, and enjoy time with one another. After dinner on one of the evenings many of us opened up hymnals and sang bringing back many special memories from the growing up years.