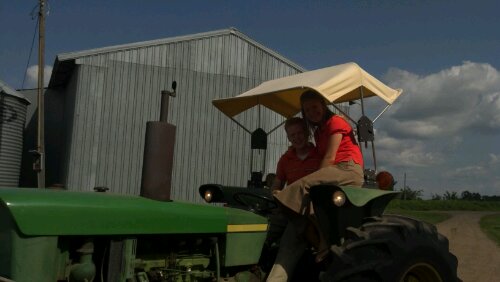 Other than the color of the tractor, this one was fun to use! Derrick has done a great job raising a bunch of beef cattle and it was fun to get to help him move some hay around.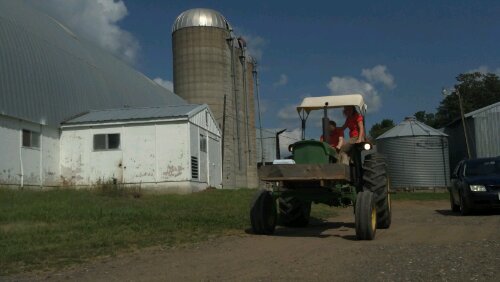 Priscilla and I are driving together!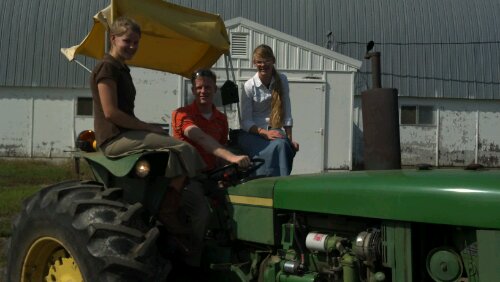 Riding with Lydia and Rebecca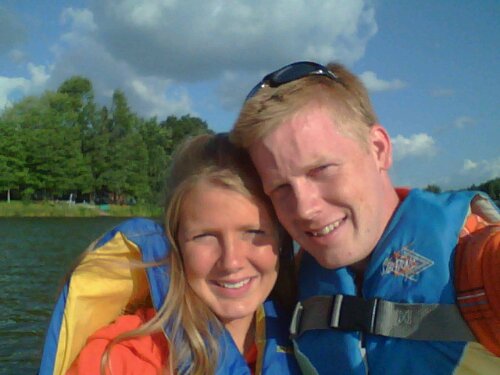 Taking a little time with Priscilla out on a paddle boat! So calm and relaxing!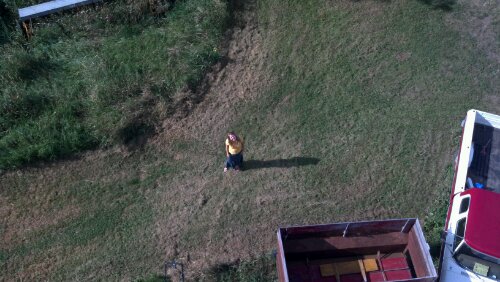 Priscilla really looks up to me and other times she just shakes her head!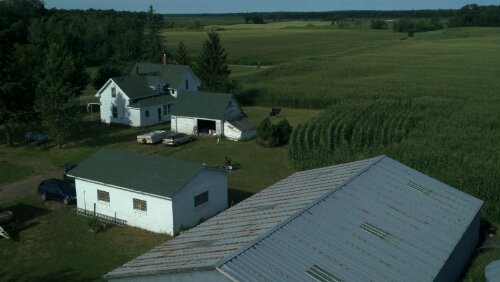 This is a picture from our silo of our family farm. So many memories were made here and it sure is great to show Priscilla, who was visiting for the first time. In fact, it has been well over a year since our whole family has been together up here!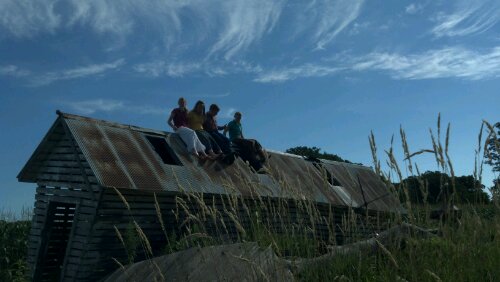 Fun to get a better view of the place!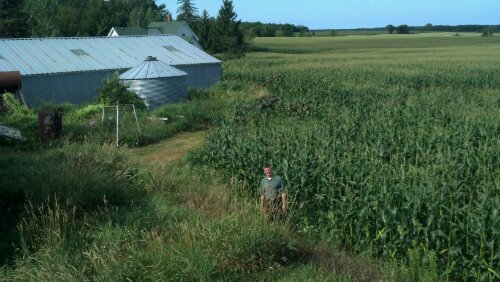 Happy farmer! Derrick has been so faithful in farming. He is committed to doing it debt-free and this year he is farming more land than ever before–over 450 acres! God has especially blessed with what looks to be a great crop of corn this year when corn prices are high.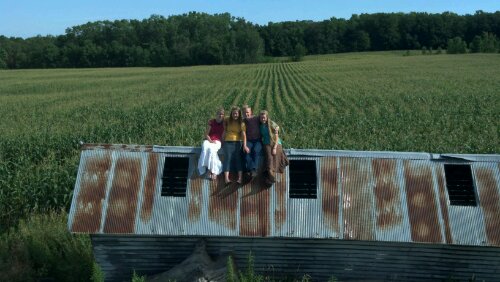 Sitting on top of our corn-crib with Lydia and Rebecca, Matthew offered to shoot the picture from off the top of our barn.