With just twelve days until Christmas, it is important to think about the gifts that we can give. Here are twelve things you can give that cost nothing. Here is the first and one of the simplest.
1. Give the gift of a warm, loving smile
The first impression we make is more important than any of us may ever realize. Too often, we are more concerned about getting our errands run or tasks accomplished and fail to realize how many people around us could really be impacted by our warm, loving smile. If you think you have to be happy to smile, you are wrong. You can smile regardless of circumstances. As one once said, "To rejoice is a choice"  or, "Happiness depends on happenings, but joy comes from Jesus."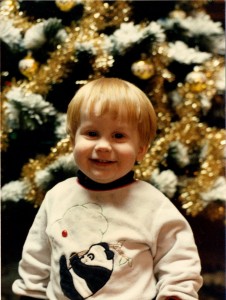 If you do not feel like smiling, smile because you want to encourage those around you. If you think no one will see you, smile because God is watching. After all, it takes far more energy and muscles to frown than it does to smile. Some may say, "I don't want to be a hypocrite" but the truth of the matter is, actions often come before feelings and if you choose to step out with a smile, your emotions will often catch up.
"A SMILE costs nothing, but gives much. It enriches those who receive, without making poorer those who give. It takes but a moment, but the memory of it sometimes lasts forever. None is so rich or mighty that he can get along without it, and none is so poor but that he cannot be enriched by it. A smile demonstrates joy in the home, fosters good will in business, and is the countersign of friendship. It brings rest to the weary, cheer to the discouraged, sunshine to the sad… Yet it cannot be bought, begged, borrowed, or stolen, for it is something that is of no value to anyone until it is given away. Some people are too tired to give you a smile. Give them one of yours, as none needs a smile so much as he who has no more to give." –Samson Raphael Hirsch
Tomorrow, we will post another life-changing gift you can give for free!